Angela Lansbury Confirmed For Wes Anderson's The Grand Budapest Hotel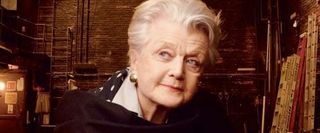 Wes Anderson is notorious for his secretive filmmaking methods. It's really sort of unfair. He'll dazzle us with an enchanting and original new feature, then just like that he and his caramel-colored corduroy suit vanish to make another mysterious movie with an intriguing but frustratingly vague title, leaving us to wonder and wait…and scour for any scrap of news of what might be in store next!
True to form, fresh off the success of his celebrated ensemble comedy Moonrise Kingdom, the romantic writer-director has delved into development on "a European story" called The Grand Budapest Hotel. While the plot remains an utter enigma, casting news has been emerging along with the most obscure of character descriptions. The latest comes courtesy of The Gentle Woman (via The Film Stage). The UK magazine spoke with rumored cast member Angela Lansbury, who not only confirmed her casting, but also shared a bit about her role, admitting:
This means Lansbury will be joining fellow first-time Anderson performers Johnny Depp and Jude Law, who previously crowed about his own "fleeting" role in the film, as well as recurring collaborator Bill Murray, who recently divulged that The Grand Budapest Hotel will be shooting in Germany. Also rumored to be involved in his latest ensemble are Owen Wilson (The Royal Tennenbaums), Edward Norton (Moonrise Kingdom), Jeff Goldblum (The Life Aquatic with Steve Zissou), Willem Dafoe (Fantastic Mr. Fox) and Adrien Brody (The Darjeeling Limited).
One of the many joys of Moonrise Kingdom was seeing how actors unaccustomed to Anderson's distinctive deadpan delivery style would work within his pastel colored worlds, tucked amid his trusted regulars. So while we know nothing of the film's plot and virtually nothing about its characters, it's still easy to look forward to The Grand Budapest Hotel thanks to its intriguing blend of cast members, both confirmed and potential.
The Grand Budapest Hotel is slated to open on December 26th, 2014.
Staff writer at CinemaBlend.
Your Daily Blend of Entertainment News
Thank you for signing up to CinemaBlend. You will receive a verification email shortly.
There was a problem. Please refresh the page and try again.