Before Ant-Man: 4 Messy And Memorable Marvel Studios Conflicts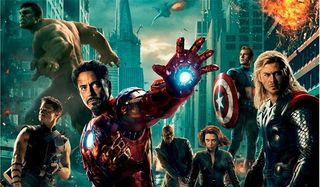 Marvel Studios has been on a rather unprecedented run over the last few years, not only creating four $200 million-plus box office hits in the last two and a half years, but receiving consistent critical acclaim doing so. It's the kind of success that's actually good for both fans and the industry alike. In Hollywood, however, it always seems that incredible success is eternally paired with controversy.
This past Friday, the comic book movie studio made headlines when it was announced that director Edgar Wright and the company were parting ways after eight years of developing the upcoming blockbuster Ant-Man. An official statement blamed the departure on "creative differences," and while the split was said to be amicable, rumors have emerged saying that Wright decided to leave after Marvel completely rewrote the script that the director had been co-authoring with his writing partner Joe Cornish. The situation has not only opened questions regarding the future of Ant-Man (which needs to go into production soon in order to make its release date next summer), but also Marvel's relationships with its filmmakers. After all, this isn't the first time we've heard about dramatic conflict between the creatives and the executives, be it about creative control or compensation.
Jon Favreau And Iron Man 2
In the legacy of Marvel Studios film, Iron Man 2 is considered to be one of the weaker links in the chain, and pretty much anyone who has seen it has the same complaint: it simply tries to do too much. The film has many different plot threads to move through and wind up getting shortchanged as a result, from the revenge plot of Whiplash to Tony Stark's arc reactor-caused palladium poisoning. What many really didn't like, however, was all the extraneous work being done to set up the franchise to lead into The Avengers. This element not only irked critics and movie-goers, but also director Jon Favreau himself.
A few months prior to the official announcement that Favreau wouldn't be returning to make Iron Man 3 and a few months after the release of Iron Man 2, we learned from an inside source that the filmmaker was pretty consistently unhappy during the production of the Robert Downey Jr.-starring sequel. Feeling that the movie was rushed into production, Favreau was reportedly upset about moving forward without a fully-realized script and with the amount of studio interference trying to get him to world-build towards The Avengers. Only making matters worse was that Favreau wanted to direct The Avengers himself, but Marvel wasn't up for paying for him – especially because of the raise he received for directing Iron Man 2.
Ugly as this situation was, it did seem to have a rather amicable resolution. Joss Whedon and Shane Black were hired to make The Avengers and Iron Man 3, respectively, but Favreau stuck around as an executive producer on both and even reprised his supporting role as Happy Hogan in the latter. At San Diego Comic-Con 2012 he was even quoted saying that he "feels like a proud grandfather who doesn't have to change the diapers."
Terrence Howard And Iron Man 2
As a means of maintaining a cohesive big screen universe that all feels like part of a larger puzzle, Marvel Studios has placed a good deal of importance on keeping actors in specific roles under contract from project to project. This has been accomplished by signing big, multi-picture deals that ensure both stars and supporting players will be ready to work whenever the studio calls on them. Now that Marvel has fully established itself in Hollywood, this system has ended up working out pretty well for them - but in the early-goings things didn't work quite as smoothly. Take, for example, what happened between the studio and actor Terrence Howard prior to the making of Iron Man 2.
While Howard earned positive marks from critics and fans for his performance as James "Rhody" Rhodes in the first Iron Man, he found himself replaced in the role by Don Cheadle when it came time for Marvel to make the sequel. So what happened? According to Howard, the studio originally paid him $4.5 million to be in the first film, and he signed a contract that said he would get $8 million in the event of a sequel. What he didn't realize was that the contract wasn't mutually binding, and when negotiations came around for the sequel Marvel only offered him $1 million. In a more recent interview, the actor said that Robert Downey Jr. didn't exactly do his part to keep him around either, saying,
Since Iron Man 2, Marvel has been forced to recast other parts – the most notable perhaps being Edward Norton being replaced by Mark Ruffalo as Hulk in The Avengers - but few have been as vocal about their personal situation with the company as Howard has. Needless to say, don't expect to see him show up in a Marvel movie again.
The Avengers Stars Post-Avengers
It's now been more than two years since the release of Joss Whedon's The Avengers, and if you look at the all-time box office records you'll notice that they haven't changed: the Marvel Studios film remains the third highest-grossing blockbuster of all time, having pulled in $1.5 billion from worldwide ticket sales. That success has only helped buoy the company's projects since, giving each one a budget boost and an extra healthy dose of expectation. Unfortunately, it also led to the film's stars wondering if they were actually being fairly compensated for their important roles in the production.
The situation came to a head less than one week after the release of The Avengers when reports surfaced about Robert Downey Jr.'s contract negotiations for both The Avengers 2 and The Avengers 3. While the studio was fighting hard to retain its biggest A-lister, it was revealed that the Iron Man lead was paid $50 million for Avengers while some of his co-stars were given as little as $200,000. This, in turn, led to the cast "becoming united behind Robert Downey Jr.," fighting against what they deemed to be unfair treatment and payment from Marvel. Said one source about RDJ,
About a month-and-a-half later, Robert Downey Jr. did eventually sign on for both The Avengers 2 and The Avengers 3, and presumably the studio worked out some kind of deal with the rest of the actors that kept everyone content. Still, the conflict did very publically expose that Marvel has a very tight grip on its purse strings, sometimes to the discontent of those on the creative side.
Patty Jenkins And Thor 2
By September 2011, Marvel Studios had already shown a penchant for choosing outside-the-box filmmakers to helm their projects - from the hiring of Kenneth Branagh to make the first Thor to getting Joss Whedon to make The Avengers as only his second feature – but it was at that time they made one of their most interesting moves yet. With a Thor sequel in the works, the company turned to Patty Jenkins, who had not only been away from feature filmmaking for eight years, but would have been the company's first female director. It seemed like a very progressive move, given that Marvel's audience is predominantly male, and the idea of a fantasy/superhero movie from the woman who made the Oscar-winning film Monster sounded fascinating. Those of you who saw Thor: The Dark World last year, however, know that the relationship between Jenkins and Marvel didn't end up working out.
Unlike the situation between Jon Favreau and Marvel, where conflicts were exposed because the production moved forward, there are still only vague details available about exactly what went down between Jenkins and the comic book company. About two months after she had been hired, the director and the studio parted ways over what was again called "creative differences." Sadly, rumors after-the-fact haven't really cleared up exactly what went wrong, as some said that Jenkins didn't have a firm grasp on what she wanted to do, while others insider sources claim that Marvel wasn't happy about her very specific vision.
Game of Thrones' Alan Taylor wound up helming Thor: The Dark World, which ended up getting a solid critical reaction and was a box office hit, but one unexpected area where the Patty Jenkins split may affect the future of Marvel is in the company's dealings with Natalie Portman, who plays Jane Foster in the Thor movies. The Oscar-winning actress reportedly had a big hand in Jenkins being chosen to direct the project in the first place, and wanted the studio to hire a woman filmmaker for the project – which didn't end up happening. We still don't know who is going to helm Thor 3, so perhaps Marvel still has time to make it up to her.
Your Daily Blend of Entertainment News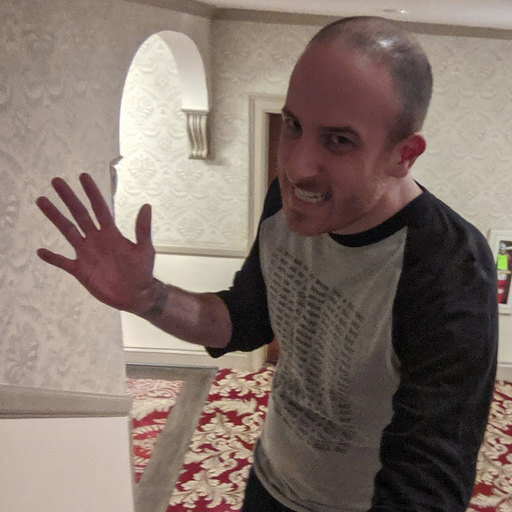 Assistant Managing Editor
NJ native who calls LA home and lives in a Dreamatorium. A decade-plus CinemaBlend veteran who is endlessly enthusiastic about the career he's dreamt of since seventh grade.