Ant-Man Just Added A Home Run-Character Actor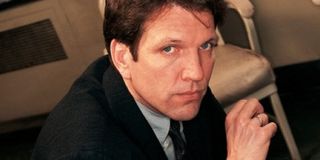 Character actors have become an integral part to the success of any modern-day blockbuster. Would The Dark Knight have truly blossomed without Michael Caine or Morgan Freeman? What about Guardians of the Galaxy without John C. Reilly, Michael Rooker or Benico Del Toro? While each of these actors weren't integral to their film's action scenes or special effects, their acting pedigree helped to add more depth to the lead characters, which allowed audiences to resonate with them more. Ant-Man has now added Martin Donovan to its already stellar ensemble to prove that they are clearly trying to emulate the sturdy superhero casting model of recent years.
Donovan has been a television stalwart for a number of years, with his most famous portrayal coming on Showtime's Weeds, where he played Peter Scottson opposite Mary-Louis Parker's Nancy Botwin. Donovan has also collaborated with director Hal Hartley on a number of his projects, which includes the likes of Trust, Surviving Desire, Simple Men, Flirt and Amateur, while he has popped up in the likes of Homeland, Boss, and Hannibal too. He is the latest actor to join the previously troubled Marvel Studios production, which seems to have regained its focus after Edgar Wright's sudden departure back in May.
Marvel hasn't released any details about the character that Donovan will play, however, according to The Hollywood Reporter's sources, he will have a big part in the development of the film's story. Ant-Man will revolve around Lang's attempt to help out his mentor, Pym, after the secret behind his Ant-Man suit (which allows the person inside to both shrink in scale and increase in strength) threatens to be released to villains who could potentially profit from the outfit and then get up to no good in it.
Paul Rudd will play Scott Lang in the hugely anticipated origin story for the diminutive superhero, and he'll be joined by Michael Douglas, who will portray Dr. Hank Pym, Evangeline Lily as Hope Van Dyne, Pym's daughter, Corey Stoll as Darren Cross/Yellowjacket, Bobby Cannavale, Michael Pena, Judy Greer and now Donovan.
Peyton Reed is directing the blockbuster, The Break-Up and Yes Man filmmaker having taken over the project following Wright's surprising departure due to creative differences this summer. A few weeks of uncertainty followed, but Marvel appears to have solved the issues they were concerned with. Wright and Joe Cornish will still get story credits for the film's screenplay, but it is believed to have been entirely re-written by Andrew Barrer, Gabriel Ferrari, and Adam McKay ahead of the film's July 17, 2015 release.
Your Daily Blend of Entertainment News
Thank you for signing up to CinemaBlend. You will receive a verification email shortly.
There was a problem. Please refresh the page and try again.