Ben Stiller Might Return To The Director's Chair For Zoolander 2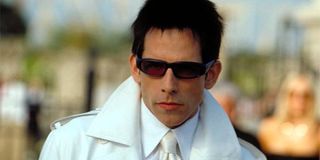 Zoolander 2 is the sequel that just won't die. Thirteen years after the first one took us to the School For Kids Who Can't Read Good, plans have stopped and started repeatedly for a follow-up to the Ben Stiller comedy epic. The latest news had Justin Theroux stepping in to direct, though with the actor busy with various other commitments these days, it looks like he might step aside. But this is not a roadblock: Zoolander 2 is still coming.
Speaking to Vulture, Justin Theroux revealed that none other than Ben Stiller himself is now leaning towards returning to direct Zoolander 2. While one might think that position would be too good to pass up, it looks like Theroux can't do it due to his commitments to HBO's The Leftovers. Said the actor/writer,
Given that The Leftovers has been a big hit, it seems likely that Stiller would be the guy back in charge for Zoolander 2. As you'd recall, Stiller directed the first Zoolander, one of the highlights of an unusual and sporadic directing career. His last trip behind the camera was The Secret Life Of Walter Mitty, a box office and critical whiff that made the comedian look a step behind and a day late. The good news is that he's now probably hungry for a hit, and while studios still rightly believe he's bankable, there's a reason he opted to star in Night At The Museum: Secret Of The Tomb . Still, he'll never direct anything as brilliant as the unsold pilot to Heat Vision And Jack.
In addition to the Night At The Museum sequel, Stiller will also show up in Noah Baumbach's next film, While We're Young. He's currently debating starring in the very Zoolander-y drama I Am Chippendale's and considering Pinocchio as another directorial project. We also have to remember that the guy will turn 49 this year.. I'm not saying Stiller hasn't taken care of himself, but how many 49+ year-old male fashion models can you name? Zoolander takes place in a goofy joke world, but there's only so much one can suspend their disbelief. Heck, maybe Stiller's moved on: it's not like he doesn't have better things to do. Stiller could use a hit, however, and while the original film only generated $60 million worldwide, it was big on DVD, suggesting thirteen years-worth of fans are looking forward to the return of Derek Zoolander.
Your Daily Blend of Entertainment News
Thank you for signing up to CinemaBlend. You will receive a verification email shortly.
There was a problem. Please refresh the page and try again.