Bobcat Goldthwait Making A High School Musical Based On A Kinks Album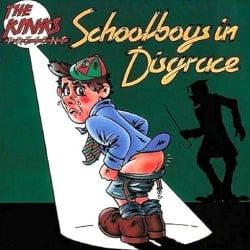 Bobcat Goldthwait made one of the most under-appreciated good movies of last year, the super-dark comedy World's Greatest Dad, and is a filmmaker worth watching only for his unexpected taste in projects. Now we know just how unexpected they can be. According to THR, Goldthwait will next be directing a script he wrote based on the Kinks album Schoolboys in Disgrace. The film will be a musical including the original Kinks song that will be re-recorded by the cast members. Yes, this is the kind of thing that could easily become a jukebox Broadway musical right now, but I kind of love that it will be a low-budget movie instead.
Goldthwait himself explained to THR what the film is about, so I'll let him take it from here:
If you're a stickler for plot, know that the main character is a student humiliated one day by his headmaster who then vows to strike back against "the establishment." Sounds like familiar territory for punk fans and for The Kinks, and also the kind of story that could make a genuinely great movie. Given Goldthwait's frank and hilarious take on high school life in World's Greatest Dad, I can't wait to see how he tackles it in song.
Your Daily Blend of Entertainment News
Staff Writer at CinemaBlend