Bradley Cooper May Join Christian Bale In American Bullshit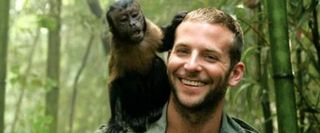 David O. Russell might be at the highest point of his career right now, with the Oscar-winning The Fighter still relatively fresh in everyone's minds, and his follow-up feature The Silver Linings Playbook on its way presumably later this year. He's already been making plans for his next project, which will probably be American Bullshit and would reunite him with The Fighter star Christian Bale, and now it seems that movie might be getting even closer to reality, with funding in place and yet another Russell veteran up to join it.
According to Deadline, Bradley Cooper is in talks to join the drama, which follows the 1970s FBI sting operation called "Abscam" that led to the conviction of a Senator and five House members. Megan Ellison, whose Annapurna Pictures has put funding behind Kathryn Bigelow's and Paul Thomas Anderson's next movies, is in talks to fully finance the movie, so while Russell has been hedging and saying it was one of just a few projects he was considering, that would likely push this one to the top of the list. Then again, they're only hoping to start production next January, so Russell could easily fit something in the middle if he put his mind to it.
Obviously Russell was already able to get great work out of Bale that led him to his first Oscar win, but it'll be interesting to see how Cooper fares in Silver Linings Playbook, and what that might lead us to expect from American Bullshit. Cooper's always seemed like an actor with enough talent but just not the right projects to bring it out-- not unlike Mark Wahlberg, whose best performances always seem to be under Russell's tutelage.
Staff Writer at CinemaBlend
Your Daily Blend of Entertainment News
Thank you for signing up to CinemaBlend. You will receive a verification email shortly.
There was a problem. Please refresh the page and try again.