Brits Hate Torture Porn More Than Us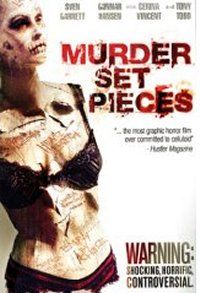 A movie that very few people would be interested in seeing got a small boost of publicity when it was banned in Britain. The "film", cleverly titled Murder Set Pieces, was turned down for a DVD release by the British Board of Film Classification. British Prime Minister Gordon Brown has recently expressed concern publicly of the harmful effects of violent movies and videogames. Banning this one movie probably won't do anything to stem the tide, but if they ban about 10,000 more DVD's every day, they would be almost halfway there by 2040.
Variety says that the BBFC tried to make cuts in the film so it could be released, but quickly gave up. BBFC Chairman David Cooke said that once all the unacceptable material was cut, "what remains is essentially preparatory and set-up material for the unacceptable scenes, cutting the work is not a viable option in this case and the work is therefore refused a classification." The complete rejection of a movie by the BBFC is pretty rare and this is the first banning since a bondage porn movie was refused in 2006.
Summarizing the reasons for the banning, the BBFC released a statement saying the movie has "a single-minded focus on the activities of a psychopathic sexual serial killer, who, throughout the film, is seen raping, torturing and murdering his victims. Young children are among those terrorized and killed, and their inclusion in this abusive context is an added concern. In relation to the adult victims, there is a clear focus on sex or sexual behavior accompanied by non-consensual pain, injury and humiliation." It also sounds like a pretty lousy movie starring nobodies. Hopefully this publicity won't generate additional sales for crap like this.
Your Daily Blend of Entertainment News