CONFIRMED: Thor's Nemesis Loki Is Also An Unknown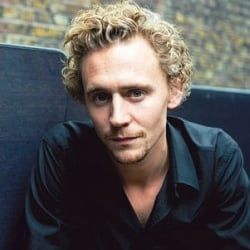 UPDATE: We've received a press release from Marvel that confirms Finke's scoop. "THOR reunites Hiddleston with Branagh, with whom he worked on the London production of Chekhov's Ivanov. The talented actor and Branagh also starred together in the BBC miniseries Wallander." Our original piece on Tom Hiddleston's casting is below.
When Kenneth Branagh said he was seeking unknowns for the lead roles in his Thor movie, apparently he really meant it. After locking down Star Trek's Chris Hemsworth for the title role, Branagh has now cast nemesis Loki, picking British actor Tom Hiddleston for the part.
That's according to Nikki Finke at Deadline Hollywood Daily, who hasn't gotten confirmation from Marvel but seems pretty confident about her source. Hiddleston is a trained theater actor, a graduate of the Royal Academy of Dramatic Art, and also familiar with Branagh-- the two acted together onstage as well as in the BBC miniseries Wallander.
I like Branagh's guts in going with honest-to-God unknowns for these parts-- even J.J. Abrams wasn't that bold with Star Trek, what with Harold and Sylar rounding out the cast. We'll be waiting for the official confirmation on Hiddleston, but odds are pretty good that you have your Thor and Loki.
Staff Writer at CinemaBlend
Your Daily Blend of Entertainment News
Thank you for signing up to CinemaBlend. You will receive a verification email shortly.
There was a problem. Please refresh the page and try again.