Caleb Landry Jones In Talks For Hope And Glory Sequel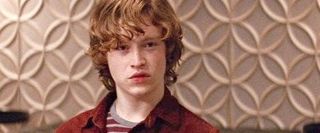 After more than thirty years working as a producer, writer and director, English auteur John Boorman eased up on his output, releasing only three films since 2001, none of which won much notice Stateside. But the celebrated filmmaker behind Deliverance is revisiting his heyday with Queen and Country, a sequel to his 1987 war drama Hope and Glory that scored five Academy Award nominations, including nods for Best Original Screenplay, Best Director, and Best Picture.
Inspired by his own experiences, Hope and Glory centered on a nine-year-old boy named Bill who sees the terrifying times of the blitz on London in World War II as a sort of thrilling adventure. Young Sebastian Rice-Edwards made his first and only screen appearance in the film as its plucky protagonist, and Variety reports that its sequel Queen and Country will follow the grown Bill on his exploits as a soldier conscripted at the latter end of the Korean War.
Boorman has reportedly been developing the film for some time, and now that he's got the story how he wants it, he's moved on to casting, calling in Caleb Landry Jones to star. Though Jones, who most notably played Banshee in X-Men: First Class, is currently in negotiations to front this film, he is also attached to Boorman's other in-development effort, a sci-fi feature called Broken Dream. It's unclear at this juncture, which would shoot first, but Variety's sources are favoring Queen and Country, which will eventually lens in London.
Should he sign on, this could prove a turning point in Jones' career. Since his screen debut in 2007 as "Boy on Bike" in No Country For Old Men, he's delivered memorable performances in the freaky indie The Last Exorcism, as a recurring character on Friday Night Lights, and of course as the cocky Banshee in X-Men: First Class. He recently fronted the Cannes-selected Antiviral, the directorial debut of Brandon Cronenberg, son of David Cronenberg, but Queen and Country seems to guarantee broader audience appeal and possible award season attention.
Your Daily Blend of Entertainment News
Staff writer at CinemaBlend.