Captain America: Civil War May Make A Major Change To Falcon's Sidekick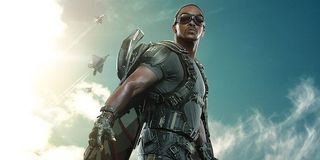 Fans of Sam Wilson, a.k.a. The Falcon from the comics know that he is frequently helped out by a trained real falcon named Redwing. Using his telepathic link with all birds, Sam not only has Redwing help him out with crimefighting, but often uses him as a scout - since he is able to see through the bird's eyes. When Sam returns next year as one of the primary players in Captain America: Civil War, it looks he'll finally be joined by his trusty sidekick, only this won't be your daddy's Redwing. According to a new story, the threequel is reportedly making a major change to the bird.
Because the MCU version of Falcon played by Anthony Mackie doesn't have superpowers, he can't communicate with Redwing and other birds. So rather than be an actual hawk, JoBlo.com is saying that the MCU's Redwing will be a robotic drone that will still be mentally linked to Sam - just not via telepathy. The drone is described as being red and resembling a cooler, modified MCU-like "bird" drone." So even though this Redwing won't be a living, breathing bird, he'll still be helping Sam and Captain America from the skies. The big question is whether Tony Stark built the Redwing drone or if someone else gave it to Sam.
Adding Redwing is just one step that Marvel has taken towards bringing Sam closer to his comic book roots. Although he wore the wing pack from his para-rescue days in Captain America: The Winter Soldier, his "costume" largely consisted of just a regular shirt and pants. He was seen at the end of Avengers: Age of Ultron wearing new red and grey duds more reminiscent of his comic book counterpart's suit. The new article also mentioned that this new costume will also have wrist lasers and grappling hooks added on for Captain America: Civil War. Combined with those machine pistols he wielded in 2014, the MCU Falcon is armed to the teeth…or rather, wings.
After meeting Steve Rogers on one of his morning jogs through Washington D.C., Sam was recruited by Steve and Black Widow to help stop HYDRA. Two years later, not only is he now one of the New Avengers, but if this report his true, he has a robot sidekick. Although Marvel hasn't officially confirmed it, it's likely that Sam will be siding with Steve during the superhero conflict, and considering that they're still looking for Bucky Barnes, having Redwing will come in handy for the search. While some comic book fans may be upset that Redwing won't be a real bird, this drone sounds like it could be really cool, especially if it has offensive capabilities of its own (missiles, razor-sharp talons, etc).
You can possibly see Falcon and Redwing in action when Captain America: Civil War hits theaters on May 6, 2016.
Your Daily Blend of Entertainment News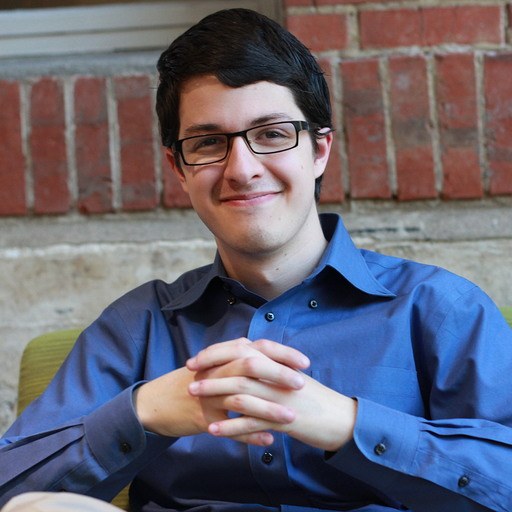 Connoisseur of Marvel, DC, Star Wars, John Wick, MonsterVerse and Doctor Who lore. He's aware he looks like Harry Potter and Clark Kent.