Chinese Propaganda Ramps Up For Golden Week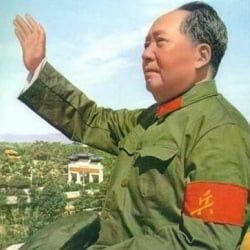 Among Asian countries with an admitted American movie obsession, China is one of the few that still has homegrown stuff beating out our imports on a regular basis. Chalk it up to national pride, or the fact that there's a communist government watching every move its public makes, but people have always seemed genuinely interested in seeing movies made on their own soil.
Well, maybe. In a run up to October's "Golden Week," a weeklong holiday period devoted to national pride, theaters in Beijing will be giving away 900,000 coupons that give their patrons a discount to see a patriotic movie, a.k.a propaganda. They only earn the coupons after seeing a domestic film, which in its own way is its own kind of patriotism.
In case you're wondering just how much actual propaganda makes it to the Chinese screens, Variety writes that the biggest film of the year is expected to be The Great Cause of China's Foundation, an epic about the country's origins as the "People's Republic" 60 years ago, starring luminaries like Jet Li, Jackie Chan and Andy Lau. Yeah, people are still pretty into China over there-- even if now they need a coupon to prove it.
Staff Writer at CinemaBlend
Your Daily Blend of Entertainment News
Thank you for signing up to CinemaBlend. You will receive a verification email shortly.
There was a problem. Please refresh the page and try again.