Christopher Nolan For Ready Player One? Get the Latest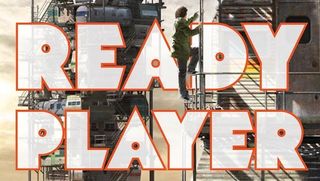 We've been talking about the upcoming movie adaptation of Ernest Cline's New York Times best-selling novel, Ready Player One, for quite some time. The screenplay, written by Zak Penn, promises to be one that fans of the book will love, as Penn has gotten Cline's blessing. While the movie may have some obstacles to face as it tries to tackle the various rights issues that will arise from a story that relies so heavily on references to other television shows, movies, and games, it seems the film has taken another huge step forward in the process. We've got a complete screenplay, and now it seems that we might have a director.
Tracking Board reports that Warner Brothers has officially extended an offer to Christopher Nolan to direct Ready Player One.
It's an interesting choice. Christopher Nolan is coming off the huge drama, Interstellar, and he's been the brains behind other films like Inception and The Dark Knight Trilogy. So when I think of Nolan directing Ready Player One, I can't help but compare the world described in Cline's book to the world Nolan created in Inception. Judging based on that, he can certainly take on the task of manipulating reality.
One of the great things about Ready Player One, though, is its ability to straddle the boundaries between a serious story and a goofy, lighthearted tale with an impressive number of pop culture references. While a great deal of that tone will come from the script--and it seems that Zak Penn worked quite closely with Cline as he wrote the it, so there should be no problem there--the film's director will have a big hand in the mood and feel of the story. If Nolan adds his trademark brooding to the movie, he could lose part of what makes this book so special.
Ready Player One's protagonist, Wade Watts, aka Parzival, isn't your typical Nolan-esque hero. He's a kid. He's a geek. He's awkward. "Dark" and "brooding" aren't really words I'd use to describe Wade. At all. Of course it hasn't been confirmed that Nolan has accepted the job, but if he does, we need the funny, silly, and awkward parts of Wade kept in the film. Wade Watts is a kid goofing around in a virtual reality landscape, not a caped vigilante seeking justice after the murder of his parents.
My perfect Ready Player One director choice would be someone like Edgar Wright, giving the film adaptation a similar tone to Scott Pilgrim vs. The World. If not, maybe Nolan's expansive, imaginative directorial vision will serve him well in capturing a vast, intricate landscapes.
Your Daily Blend of Entertainment News
Thank you for signing up to CinemaBlend. You will receive a verification email shortly.
There was a problem. Please refresh the page and try again.