Diablo Cody Producing Zombies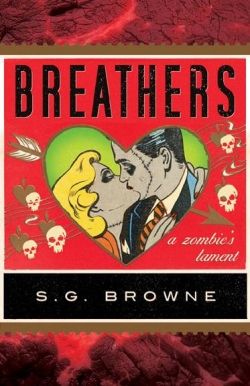 When Jennifer's Body comes out we'll get a chance to see what Diablo Cody can do with stories about the undead, at least as a screenwriter. But after that it looks like she'll take on the supernatural not as a writer, which is what she does best, but as a producer. Is America's most tattooed Oscar winner ready to be the boss?
According to this week's Production Weekly, Cody and Mason Novick will produce a feature film adaptation of Breathers: A Zombie's Lament, S.G. Browne's comedic novel about man who is reanimated as a zombie and forced to learn how to live in the world. The mix of horror and comedy sounds like what we're expecting from Jennifer's Body, and the writer Geoff LaTulippe is just getting started, which means Cody might be able to put her stamp on the material. Read the description below and decide if you're excited about this one or not.
"Meet Andy Warner, a recently deceased everyman and newly minted zombie. Resented by his parents, abandoned by his friends, and reviled by a society that no longer considers him human, Andy is having a bit of trouble adjusting to his new existence. But all that changes when he goes to an Undead Anonymous meeting and finds kindred souls in Rita, an impossibly sexy recent suicide with a taste for the formaldehyde in cosmetic products, and Jerry, a twenty-one-year-old car-crash victim with an exposed brain and a penchant for Renaissance pornography. When the group meets a rogue zombie who teaches them the joys of human flesh, things start to get messy, and Andy embarks on a journey of self- discovery that will take him from his casket to the SPCA to a media-driven class-action lawsuit on behalf of the rights of zombies everywhere."
Staff Writer at CinemaBlend
Your Daily Blend of Entertainment News
Thank you for signing up to CinemaBlend. You will receive a verification email shortly.
There was a problem. Please refresh the page and try again.