Did Edgar Wright Meet With Joss Whedon About Ant-Man?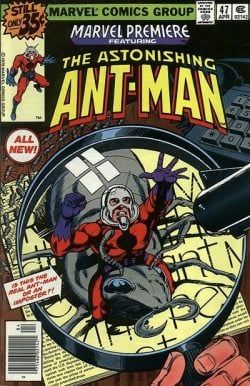 Before we start, lets clarify that this article is about as speculative as an article can get. All we're going off of is a single tweet and a long backstory of development, so proceed with caution before you get excited about anything. Got it? OK. So Scott Pilgrim vs. The World director Edgar Wright is in Los Angeles at the moment, and earlier today tweeted the following:
Two nerd icons finally getting together wouldn't be all that remarkable, except that Whedon is the newly chosen director of The Avengers, and Wright has long been rumored as the writer/director of another Marvel superhero project, Ant-Man. The last time Wright said anything about his Ant-Man script was in August 2007 when he talked a little about his goal to make the character "something that would seem uncool and make it really cool." Since then Wright has thrown himself completely into Scott Pilgrim, and Ant Man hasn't really been part of the conversation at all as The Avengers started coming together.
Does this mean that an Ant-Man movie is still a possibility, and that Edgar Wright may still be behind it? Or are Whedon and Wright just two people who would really enjoy hanging out and they made it happen? No telling, but Ant Man fans, feel free to go into your weekend with a slight spring in your step. Hope springs eternal.
Staff Writer at CinemaBlend
Your Daily Blend of Entertainment News
Thank you for signing up to CinemaBlend. You will receive a verification email shortly.
There was a problem. Please refresh the page and try again.