Facebook Game Mafia Wars Being Developed As A Movie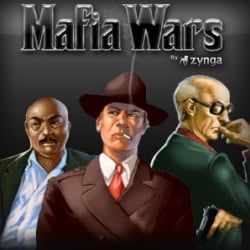 Mafia Wars: it's no longer just that annoying thing that clutters up your Facebook news feed! According to Pajiba, the production company Radar Pictures has recognized a hit when they saw it, and are currently developing a movie based on the highly addictive Facebook game. Unlike similar games Farmville and Cafe World, Mafia Wars pretty much has a built-in genre and a story. Yes, it will be the same story as virtually every other Mafia movie ever made, but a fear of repeating itself has never stopped Hollywood in the past.
The project is currently out to writers, who will now be able to fritter away hours playing Mafia Wars while claiming it's part of their research. I haven't played the Facebook game myself and can't attest to its addictive qualities or value as an actual narrative, but I feel pretty confident I can see where this one is going. Just when an average Facebook user thought he was out, they pulled him back in...
Your Daily Blend of Entertainment News
Staff Writer at CinemaBlend