Fantastic Beasts And Where To Find Them Movie, What We Know About The Harry Potter Prequel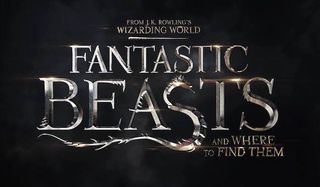 Who's ready to return to J.K. Rowling's magical world? Harry Potter fans have much to anticipate in the coming months and years, and that includes the arrival of Fantastic Beasts and Where To Find Them, the first of what's planned to be a five-movie film series. We've sorted through everything we know about the upcoming movie, and have laid it all out for you here.
Fantastic Beasts And Where To Find Them Release Date
Directed by David Yates, based on a screenplay penned by J.K. Rowling, Fantastic Beasts and Where To Find Them is both a prequel and a spinoff to the Harry Potter series. It's set to arrive in theaters worldwide on November 18, 2016. The film is expected to have an IMAX 4k and 3D release.
What is Fantastic Beasts and Where To Find Them Rated?
Fantastic Beasts has officially received a PG-13 rating from the MPAA. Box Office Mojo cites the reason as being "some fantasy action violence." That sounds about right. And a PG-13 rating is not surprising at all, when we take into consideration the rating of the later Harry Potter movies. As Warner Bros. is likely hoping to lure in as wide a demographic as possible, PG might've been preferable for Fantastic Beasts, but hopefully the PG-13 is an indication that we're in for some really cool (and possibly moderately scary) magical beasts. Wands at the ready, just to be safe.
Is Fantastic Beasts a spinoff? A sequel? A prequel?
Fantastic Beasts and Where To Find Them is a little bit spinoff and a little bit prequel. It's a prequel in the sense that it's set in the same magical universe as the Harry Potter series, except it takes place during an earlier time period (the 1920s) and in a different place (New York City). It's a spinoff because it centers on a book that's featured in the Harry Potter series, as well as the writer of said book, Newt Scamander, who attended Hogwarts during his own youth (well before Harry Potter arrived there).
The Book
Published in 2001 during the early part of what proved to be an excruciatingly long gap between Harry Potter and the Goblet of Fire and Harry Potter and the Order of the Phoenix, Fantastic Beasts and Where To Find Them was written by J.K. Rowling as a bonus book along with Quidditch Through The Ages, with proceeds going to charity. Unlike the Harry Potter novels, Fantastic Beasts is written as a textbook reference guide, penned by Newt Scamander.
Apart from a brief introduction outlining some of Newt's achievements, along with name of his wife and a very vague mention of their eventual fate, Fantastic Beasts doesn't offer us many details about Newt's story. But it does give us plenty to speculate about as to the kinds of beasts he encountered during his travels. That includes everything from dragons to grindylows to pixies and other magical creatures introduced at some point in the Harry Potter books. It also includes the terrifying, smothering lethifold, the manticore and the 5-legged quintaped, which have yet to be featured prominently in Rowling's books. Though the trailer hasn't given us much more than a roar from the titular beasts to clue us in as to which creatures will be featured in the movie, we're expecting to see at least one niffler. The treasure-seeking creature was featured in the Harry Potter books (remember, one tore up Professor Umbridge's office?) but didn't make it into the movie. We know that Newt has one of these in his possession.
What Is Fantastic Beasts And Where To Find Them About?
J.K. Rowling has flipped the script in more ways than one with FantasticBeasts and Where To Find Them, not only in focusing a story on one of the more random characters teased but not actually seen in the Harry Potter universe thus far, but also setting the story across the pond, in New York City, in the 1920s. We know that Fantastic Beasts will take place in 1926, and that Newt Scamander (Eddie Redmayne) is the central character.
The young magizoologist finds himself in New York City during his travels. He was only supposed to be there for a day, however when his magical case of titular beasts goes missing, and some of them escape, Newt has to stay behind to deal with the situation. The set-up for this story involves No-Maj (that's U.S. for Muggle) character Jacob (Dan Fogler), whose path crosses with Newt's. We also know that Katherine Waterston's Tina and Alison Sudol's Queenie (Tina's sister) factor into this budding foursome. And we'll get into more details about the cast in a bit.
In addition to featuring some beasts that have yet to be seen on screen in the previous Harry Potter movies, we're also expecting to learn more details about magical culture in the United States. Some of those details have already begun to emerge in anticipation of Fantastic Beasts, including the name of the U.S. version of the Ministry of Magic -- the Magical Congress Of The United States Of America (MACUSA) -- and the name of the wizarding school where North American witches and wizards get their magical education. That would be Ilvermorny. Even more details about U.S. magical history and culture have emerged, courtesy of new writings over at Pottermore.
How Fantastic Beasts Connects To The Harry Potter Series
As mentioned, Fantastic Beasts and Where To Find Them is written like a textbook referencing numerous beasts and their classifications. The loose connection is that the book is penned by Newt Scamander, who once attended Hogwarts (he was in Hufflepuff). The more direct connection is that the book Newt wrote eventually went on to find its way back to Hogwarts, where Harry and his friends would eventually attend and study from it. In fact, the published _Fantastic Beasts and Where To Find Them_book includes scrawls of doodles and notes, courtesy of Harry Potter and his best friend, Ron Weasley. We also know from J.K. Rowling's post-Harry Potter revelations, that Newt's grandson Rolf would go on to marry none other than the lovely Luna Lovegood.
More recent trailers for Fantastic Beasts have noted that budding dark wizard Gellert Grindelwald is tearing up Europe. The former best friend turned foe of Albus Dumbledore is only expected to be referenced in Fantastic Beasts, however, based on what's been said about the dark wizard, we're hopeful that he'll play a bigger role in the later films. The same goes for Albus Dumbledore, who's not expected to appear in Fantastic Beasts, but is referenced, and a known friend of Newt Scamander's.
Will the movie be made into a book?
Um, kind of. Scholastic announced plans to publish the original Fantastic Beasts and Where To Find Them screenplay. So it won't be a novel, but it will allows us to read J.K. Rowling's screenplay in print. The book, which will be available as an ebook and in hardcover, will go on sale on November 18, 2016, the day Fantastic Beasts and Where To Find Them hits theaters. Scholastic will distribute the book in the U.S. and Canada, while Little, Brown Book Group will distribute it in the United Kingdom. Amazon has the Fantastic Beasts and Where To Find Them screenplay book available to preorder for the Kindle for $12.99.
Newt Scamander (Eddie Redmayne)
The book doesn't offer a fully fleshed out story to work from as it relates to the lead character of this movie, but there have been enough morsels to give us a general idea of what Newt Scamander is all about. Heck, knowing he was in Hufflepuff at Hogwarts is probably enough to go on, as Hufflepuffs tend to be loyal, decent human beings by nature. We've also gotten a good sense from the trailers that he's a pretty timid, but magically capable wizard. Newt seems like the kind of guy who's not afraid to get into it when things get rough. Well, hopefully that's the case, because things appear to be getting rough!
The role of Newt Scamander will be played by Oscar-winning actor Eddie Redmayne. Given Redmayne's demonstrated range, it's likely that the role of the lead character is in very capable hands. Eddie Redmayne's credits include Les Miserables, The Theory of Everything and The Danish Girl.
Tina Goldstein (Katherine Waterston)
Katherine Waterston's character, Porpentina (Tina) works for the wizarding government, MACUSA, in a position that's said to be well below her abilities. The trailer shows her delivering the news of Newt Scamander's arrival and that some of the magical creatures in his case have escaped. If we're going entirely off of her appearance, and what we've seen of Tina in the trailer and featurette, Tina seems like a strong, brave and purposeful character, who isn't afraid to get involved.
This is where we get into spoiler territory, because there is one crucial piece of information about Tina that can be found in the book. If you'd rather not know what becomes of her, skip to the next section! Ok, you've been warned. Fantastic Beasts and Where To Find Them's introduction reveals that Newt Scamander would go on to retire, settling down with his wife Porpentina and their pet kneazles. In other words, barring any major twist, Newt and Tina are destined to fall in love. From the trailers, it looks like we'll see some sparks between her and Newt at some point in the film, and kneazles to say, things are destined to work out for them.
If Katherine Waterston looks familiar, you may recognize her from Inherent Vice,Michael Clayton, Boardwalk Empire and/or Steve Jobs.
Queenie Goldstein (Alison Sudol)
Playing Tina's sister Queenie is Alison Sudol. Judging this book by its beautiful cover, Queenie seems to be a bit more glamorous than her sister, with her stylish curls and dressier, lighter-colored clothing. We also know that Queenie is a legilimens. Her ability to read minds is a trait she shares with none other than He Who Must Not Be Named. That has to come in handy, though we're hoping she finds better uses for it than Lord Whats-His-Name. All signs point to Queenie being one of the good guys, and part of the core group of four (Newt, Tina, Queenie and Jacob). And it's looking like Queenie will take a liking to Jacob, which could present a problem, seeing as wizards aren't supposed to fraternize with no-majes.
Alison Sudol's acting credits include roles in Transparent, Dig and Other People's Children. She's also known as a singer, songwriter and musician under the musical moniker A Fine Frenzy, with numerous albums released, and even more soundtrack credits.
Jacob Kowalski (Dan Fogler)
Dan Fogler's character Jacob is the lone No-Maj in the heroes' foursome. His character has no magical abilities, and it's unlikely he has much (if any) awareness of magic before crossing paths with Newt. But, the previously mentioned featurette does indicate that Jacob will be brought into Newt's situation. That may or may not involve his bag getting mixed up with Newt's very similar looking suitcase full of magical creatures.
We know that Jacob is back from the War and looking to get his life together and open up a bakery. It looks like his plan may get derailed for a little bit as magical mayhem ensues in New York. As the lone No-Maj in the foursome, it should be interesting to see how Jacob fits into the story.
For his theater work, Dan Fogler has a Tony Award under his belt for his role in The 25th Annual Putnam County Spelling Bee. On screen, we've seen him in ABC's The Goldbergs as well as Secrets and Lies and The Good Wife.
Graves, Mary Lou And Credence
We've only gotten snippets of details about some of the other characters. That includes Colin Farrell's Graves, who's said to be a high-ranking Auror with close ties to the MACUSA president. Later trailers indicate that Graves may be getting fed up with witches and wizards having to hide in the shadows. So, tracking down Newt may not be his only objective in the long run.
Samantha Morton plays Mary Lou, described as a narrow-minded woman, who's the leader of a group called Second Salemers, who are determined to bring down every witch and wizard they can, by exposing them to the public and ultimately destroying them. Her adopted son Credence is played by Ezra Miller. Not much is known about this character, but we wouldn't be surprised if he turned out to be a wizard.
What We've Seen So Far
With Fantastic Beasts and Where To Find Them set to arrive in theaters in November, Warner Bros has ramped up its promotions in the recent weeks, with various trailers, many of which you can find here. Footage from the film, including the opening scene, were shown to fans at an IMAX event in a few major cities. Our own Eric Eisenberg was able to attend the one in Los Angeles. You can read his account of what they showed here.
What about Fantastic Beasts 2 and Fantastic Beasts 3?
Wow, looking ahead much? Ok, fair question. But add Fantastic Beasts 4 and 5 to that list, as we now know that what was originally hoped to be a trilogy is confirmed to be no fewer than five films. J.K. Rowling delivered this news herself at an IMAX fan Q&A for Fantastic Beasts. Amidst that news were mentions of Gellert Grindelwald factoring in to the big picture, and J.K. Rowling has since teased that there's a bigger story being told with these movies. While details are vague on that for now, the common wish/theory is that this bigger story will involve Grindelwald's rise to power, and eventual throw down with Albus Dumbledore. That event doesn't take place until the 1940s, but with 4 more movies, there's certainly room to take the story in that direction, if that's the plan.
Stay up to date on the latest Fantastic Beasts and Where To Find Them news right here on CinemaBlend.
Your Daily Blend of Entertainment News
Assistant Managing Editor
Kelly joined CinemaBlend as a freelance TV news writer in 2006 and went on to serve as the site's TV Editor before moving over to other roles on the site. At present, she's an Assistant Managing Editor who spends much of her time brainstorming and editing feature content on the site.
Your Daily Blend of Entertainment News
Thank you for signing up to CinemaBlend. You will receive a verification email shortly.
There was a problem. Please refresh the page and try again.