Final Destination 6 And 7 May Shoot Back To Back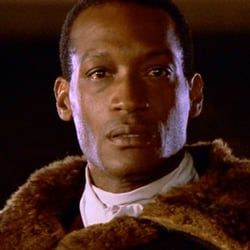 There's no reason for anyone to give one iota of a shit about the Final Destination series. The films have lacked any sort of substance since the original and have degraded from a mildly interesting story into simply two hours of interesting ways to kill people. Now that the just-as-unsatisfying Saw series has ended, we no longer need new Final Destination films either.
But since there are some of you who would rather watch these movies than something a little higher caliber, I have some good news for you. Candyman himself Tony Todd spilled the beans to Dread Central that if the next film opens strong at its November 1st slot, then they'll be coming back to shoot a sixth and a seventh film back-to-back.
And in grand Final Destination fashion, here is the ultra-shocking and unique synopsis.
...Groundbreaking.
Your Daily Blend of Entertainment News
Thank you for signing up to CinemaBlend. You will receive a verification email shortly.
There was a problem. Please refresh the page and try again.