The Gremlins Reboot Just Took Another Big Step Forward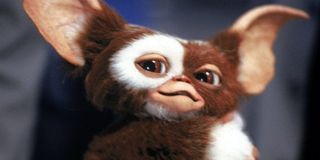 There's been a lot of "one step forward, two steps back" movement with the Gremlins reboot, but things finally seem to be getting back on track. Attempting to firm up the production team, Warner Bros. has hired Carl Ellsworth to write the script. Fingers crossed, this hopefully means the studio is close to naming a director.
The news of Ellsworth's involvement was first reported by Deadline. He has already written a lot in the horror genre, including Disturbia with Shia LaBeouf, The Last House On the Left with Garrett Dillahunt, and Red Eye with Rachel McAdams. More recently, he wrote the script for Warner Bros.' upcoming Goosebumps movie starring Jack Black, Dylan Minnette, and Odeya Rush. So this won't be his first time writing stories about creepy critters. Christopher Columbus wrote the script for the original Gremlins in 1984, and Joe Dante directed. While no director has been announced, Columbus will at least produce the remake alongside Steven Spielberg, who was a producer on the first film.
It's been a tough road to get this remake off the ground, and it's taken the studio a while to settle on Ellsworth. We first heard rumblings about Gremlins back in the beginning of 2013, and Seth Grahame-Smith of Abraham Lincoln: Vampire Hunter wrote a draft of the script, though no further developments emerged from that treatment. With Ellsworth's enlistment, Smith's work seems to be dead in the water.
The original Gremlins saw a young boy acquire a strange new pet called a Mogwai. He's told three things he must never do: never expose it to bright light (especially sunlight), never let it touch water, and never, ever, ever let it eat after midnight. Of course, he breaks all these rules. The water makes them replicate, and the eating transforms them into monstrous little abominations that wreak havoc on the boy's town. The film was a box-office smash and spawned a sequel, Gremlins 2: The New Batch, though it never reached the same level of success as the original.
Nothing else is known about the Gremlins reboot, unfortunately, but hopefully whoever is selected to helm the ship won't ruin our childhoods the way Paul Feig has with his female-led Ghostbusters. (I'll never let the Internet haters live this down.) Nostalgia is the new black, people. While superhero movies continue to dominate the silver screen, Hollywood is finding more value in rebooting old films for modern audiences. Even if you're firmly against remaking such an iconic piece of cinema, a Gremlins revamp seemed inevitable.
Your Daily Blend of Entertainment News
Thank you for signing up to CinemaBlend. You will receive a verification email shortly.
There was a problem. Please refresh the page and try again.