Hollywood Has Run Out Of Ideas, So They're Making A Peeps Movie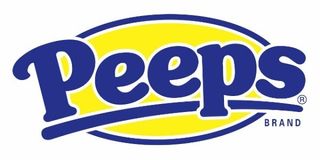 Sometimes, a good movie sparks negative trends. Such is the case with the critically-beloved The LEGO Movie, which has grossed $441 million worldwide, and is already set for a sequel in 2017. It's impossible to ignore the success of a film partially driven by merchandise, and we suspected The LEGO Movie would inspire studios to push narrative-less brands even harder on us. Which is how we're now getting a damned Marshmallow Peeps movie.
In perhaps their saddest exclusive ever, Deadline reports that the film and TV rights to Marshmallow Peeps, a $2 billion a year operation (!), have been purchased. And now screenwriter Adam Rifkin has been tasked with writing a Peeps film. The plot (yes, plot) would involve Peeps in a diorama contest where one Peep is misplaced and must hustle to rejoin the rest of the crew, hopping in and out of various other dioramas.
The plan is pretty much exactly like the one that put together the Lego Movie, as the Peeps people are currently securing licenses from other IP's to use in the film, presumably in the other dioramas. The Lego Movie was able to get use out of DC characters, NBA logos and other similar toy producers, so expect the Peeps to unite with tiny versions of stuff like Transformers or Jurassic Park or maybe Nekromantik. Hey, the world could be in a very different place by the time this movie comes out.
Peeps, which originated in 1952, come from a company called Just Born, who have been utilizing an aggressive expansion of the brand in recent years: in 2009, they opened the first-ever Peeps Store, which helped move new Peep-related product, including lip balm, nail polish, umbrellas, golf gloves and other completely useless sorts of merchandise, according to Wikipedia, which may be just inventing stuff now to screw with our minds.
Rifkin penned 1998's Small Soldiers, and has made a good living in the world of family entertainment, writing Zoom and Mouse Hunt. He's used that reputation to work in films for adults as well, directing the Kiss comedy Detroit Rock City and writing confrontational indies like Look and the upcoming slasher Director's Cut. You've got to believe a guy like him has entire folders filled with original scripts, daring and innovative stuff, all growing cobwebs as he writes about new ways to humanize a snack food for a children's audience. It's hard to see that he's the same guy who once wrote and directed The Dark Backward, one of the strangest movies you'll ever see. In it, Judd Nelson plays a dreadful standup comedian with a third arm growing out of his back. Bill Paxton, Lara Flynn Boyle, Rob Lowe and James Caan also star, and Wayne Newton, of all people, plays his agent. It is an insane movie made by a crazy person, and in honor of Peeps, we present the trailer below.
Your Daily Blend of Entertainment News
Thank you for signing up to CinemaBlend. You will receive a verification email shortly.
There was a problem. Please refresh the page and try again.