House Of Cards' Corey Stoll Joins Ant-Man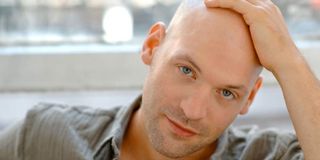 Lost in all the hub-bub over the production of Avengers: Age Of Ultron is that Marvel's other 2015 movie, Ant-Man, is a week away from production. Secrecy has surrounded Ant-Man, the first project of Marvel's touted Phase Three. And now, a new cast member only adds to the shroud of silence covering Edgar Wright's next film.
Variety reports that Corey Stoll is set to join Ant-Man in an unspecified role. He joins a loaded cast that includes Michael Douglas and Paul Rudd, with Patrick Wilson, Evangeline Lilly and Michael Pena in talks to jump into the onscreen Marvel universe. Aside from Rudd, Douglas and probably Lilly, we don't even know who is playing what. Heck, with Douglas starring as an older Hank Pym and Rudd as Scott Lang, we're not even sure who the bad guy is: Pym was said to be the bad guy in some reports, but 1) Douglas is of an accelerated age and it's doubtful he would participate in much action, 2) Pym is considered a heroic character and 3) Marvel's not above spreading disinformation about their properties.
A Pym that revolutionized science in his youth, however, is certainly on the table. In the comics, Pym creates the Pym Particles, which allow the user to shrink (and later grow) their bodies. It's certainly possible we see a young Pym in action, and therefore a young Michael Douglas. Could that be Stoll's role? Or maybe that's Wilson? Hopefully Stoll isn't some useless S.H.I.E.L.D. agent, since we've seen him do the overworked office drone in a crisis thing in The Bourne Legacy.
Stoll's been a busy guy lately. He caught the attention of viewers with his rambunctious scene-stealing performance as Ernest Hemmingway in Midnight In Paris and soon became a standout on the Netflix hit House Of Cards. Recently seen in Non Stop, Stoll will soon pop up in the TV series The Strain as well as the star-packed This Is Where I Leave You. He's a dynamic talent, and the hope is that he'll stick around for multiple movies in the onscreen Marvel universe.
Ant-Man, written by Wright and Joe Cornish, hits theaters July 17th, 2015, almost nine years after it was announced to psyched Marvel fans. For Stoll fans, enjoy a little side helping of Hemmingway.
Your Daily Blend of Entertainment News
Your Daily Blend of Entertainment News
Thank you for signing up to CinemaBlend. You will receive a verification email shortly.
There was a problem. Please refresh the page and try again.