Huge Fight Between Jennifer Lawrence And David O Russell? Here's What She Says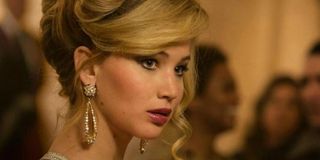 Jennifer Lawrence has taken to her Facebook page to vehemently deny rumors that she had an on-set falling out with David O. Russell.
Lawrence, who is currently working on Joy with David O. Russell, wrote a brief passage on her social media page to explain that all of these allegations are completely wide of the mark. She also added that the pair are currently enjoying a fruitful on-set relationship. You can check out her response to this speculation below:
There you go then. Clearly all of the rumors that have been circulating were either completely fabricated then. Or it was actually true and this is simply part and parcel of how Russell gets a performance out of Lawrence. And since their previous collaborations together have resulted in Lawrence winning the Best Actress Academy Award for Silver Linings Playbook and a Best Supporting Actress Oscar nomination for American Hustle, you can imagine that she is more than happy to be pushed to these extremes by the filmmaker.
It was previously reported by TMZ that Jennifer Lawrence and David O Russell had exchanged angry comments during production on Joy. Eyewitnesses told the aforementioned website that Russell was trying to provoke a response from Lawrence, and that when Harvey Weinstein arrived on set he was told that there simply wasn't any time to exchange niceties.
Unfortunately David O. Russell's previous run-ins while filming meant that this story soon started to pick up momentum. While shooting Three Kings it was alleged that David O. Russell and George Clooney nearly came to blows after the director demeaned various members of the crew both physically and verbally. This led Clooney to confront Russell over his actions. But rather than having a calming effect this resulted in the pair have a brief tussle. However, even though he had previously insisted that he wouldn't ever work with Russell again, Clooney has since revealed that they've repaired their relationship.
But this wasn't the only violent incident that has involved David O. Russell on-set. While working on I Heart Huckabees, videos surfaced online of Russell and actress Lily Tomlin engaging in at least two furious rows. But once again Tomlin soon shot to the defence of the director as she admitted that she prefers to work in such an emotionally-charged atmosphere.
Since I Heart Huckabees, it's been reported that David O. Russell's temper has calmed immeasurably. And you can see that in his work. The likes of The Fighter, Silver Linings Playbook and American Hustle have not only seen the director regularly work with a steady set of actors that has included Christian Bale, Jennifer Lawrence, Bradley Cooper and Robert De Niro, but they are also less frenetic and more measured than his previous films.
And because of this his upcoming film, Joy, which will be released on Christmas Day, 2015, is one of the most anticipated of 2015. It's even been tipped to be a mainstay of next year's awards season too.
Your Daily Blend of Entertainment News