Hugh Jackman To Be Seduced By Jennifer Garner In Butter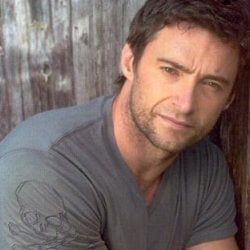 Given that filming starts next week in Louisiana, I promise I'm almost done reporting breathlessly about Butter, the political satire comedy that... well, just read what I wrote about it this morning when Olivia Wilde signed on to it. The cast is almost complete, but first there's yet another awesome name to add: Vulture reports that Hugh Jackman is in talks to play Boyd Bolton, a used car dealer who is also easily wheedled by Jennifer Garner's ambitious character.
As written in the screenplay, Boyd isn't that intelligent a guy-- he's carrying a flame for Garner's character Laura, and is easily manipulated by her to get her way in the local butter carving competition. Jackman is many things and very talented, but it's hard to imagine him playing a dim-witted Iowa used car salesman, no matter how attractive that car salesman may be written. But then again, isn't that kind of the genius of it all? Garner and Jackman both playing against type, scheming together to take down a 12-year-old girl who dares to compete against her. Go ahead, tell me I'm in the tank-- I just see every decision made by the people behind this movie as a brilliant one.
Staff Writer at CinemaBlend
Your Daily Blend of Entertainment News
Thank you for signing up to CinemaBlend. You will receive a verification email shortly.
There was a problem. Please refresh the page and try again.