JK Rowling Fires Back At Claims Fantastic Beasts Is Too White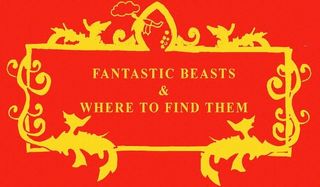 While fans of the magical world of Harry Potter are excited to return to that realm in the spinoff Fantastic Beasts and Where to Find Them, the casting has stirred up a bit of controversy. Set in New York in the 1920s, a veritable melting pot of a city, what we know of the cast is exclusively white, which has raised some eyebrows. Potter creator, and Beasts screenwriter, J.K. Rowling, has now chimed in, hoping to assuage these fears.
An article in Hypable recently showed up and raised concerns about New York City, which was and still is a mixture of cultures from around the world, will be whitewashed, and others have expressed similar concerns. Rowling took to Twitter and said:
While we don't know all of the cast members just yet, announcements about actors signing on for the wizarding world adventure have gradually been coming out. Eddie Redmayne will play the protagonist, Newt Scamander; Katherine Waterston and Alison Sudol play sisters, Tina and Queenie Goldstein, respectively (distant relatives of the minor character Anthony Goldstein in Harry Potter); Dan Fogler plays Jacob, a muggle character; Ezra Miller is Kredan; Samantha Morton will play Mary Lou; Faith Wood-Blagrove plays Modesty; Jenn Murray is Chastity; and Colin Farrell shows up as a wizard named Graves. That sounds ominous.
In the 1920s, New York featured a population that was 40% foreign born. Immigrants from all over the world, magical or otherwise, collected in the city's streets, including a large Jewish population, reflected in Tina and Queenie. The Harlem Renaissance was in full swing, and African American intellectuals and artists of all varieties were gaining prominence, while transplants from China, Greece, Italy, and just about everywhere else came to the Big Apple. Historically, this is the multi-cultural backdrop you should see in Fantastic Beasts and Where to Find Them, except, you know, with wizards.
Set decades before the Boy Who Lived came on the scene, the plot of Fantastic Beasts follows Newt Scamander, who wrote the text book of the same name that Harry and the others use at Hogwarts School of Witchcraft and Wizardry. J.K. Rowling, who is making her screenwriting debut, teased a bit of plot, saying:
That doesn't reveal much, but Newt's quest to find and catalog all manner of magical creatures is intended to reveal another side of the wizard world. We'll see how magical Americans live, and presumably with this setting, meet wizards from all around the world. It's even been said that we'll encounter the stateside equivalent of Hogwarts, which fans are all curious to see.
Directed by Harry Potter regular David Yates, Fantastic Beasts and Where to Find Them is slated to begin filming later this year, and is already scheduled for release on November 18, 2016.
Your Daily Blend of Entertainment News
Thank you for signing up to CinemaBlend. You will receive a verification email shortly.
There was a problem. Please refresh the page and try again.