Jason Segel Is Going Into Business With The LEGO Movie Franchise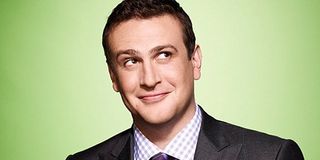 It appears that the burgeoning film franchise that was launched last year with The LEGO Movie is getting a rather curious choice of filmmakers for one of its upcoming spinoff films. It's being reported that actor Jason Segel has been hired for the upcoming spinoff film, The Billion Brick Race, except not for an acting performance, but rather to co-write the script and co-direct. How did the Segel, the sitcom star and former Freak get into the creative aspect of the business? Well, truthfully it's been a long time coming.
According to The Hollywood Reporter, Jason Segel will step out from the front of the camera to join Iron Man 3/Mission: Impossible – Rogue Nation's Drew Pearce at the helm of The Billion Brick Race. Segel's transition from actor to writer/director began with writing his 2008 film Forgetting Sarah Marshall (in which he also starred), but his writing career was ignited with his role in making 2011's The Muppets - which he co-wrote with Nicholas Stoller and executive produced. Now, thanks to that revival of the late Jim Henson's furry fabrications, Segel has a serious opportunity to make serious green as a behind-the-scenes creative force.
While no production or release date has been settled, The Billion Brick Race will be one of three additions to the LEGO film franchise after next year's Ninjago (which is already a TV series), The LEGO Batman Movie in 2017 and finally, the proper mothership sequel The LEGO Movie 2 in 2018. Given that annual rollout strategy, one might presume that this new project will be a marathon headed for 2019. However, nothing is set in stone as of yet.
While no details have been released regarding the plot, The Billion Brick Race certainly sounds like a project that might tap into the tried and true "big race" genre of films like It's a Mad, Mad, Mad, Mad World, The Gumball Rally and Rat Race. With a bit of brick-breaking zaniness injected while carrying the ever more prestigious LEGO label, the film is virtually a guaranteed hit, barring any disastrous creative choices. However, both Segel and Pearce will likely be watched over closely by the overseers of The LEGO Movie franchise, Dan Lin, Phil Lord, Christopher Miller and Roy Lee - who collectively conceived the original idea behind the monumentally successful first film.
For Jason Segel, this gig of a lifetime opportunity seems to represent a change in direction in his career – and at a very important time. As the former How I Met Your Mother star has been slowly transitioning to having creative input in his starring film vehicles, such as the aforementioned Sarah Marshall and The Muppets, it also happened that his last wide release, Sex Tape went anything but viral at the box-office, with a domestic take that would fall short of its $40 million budget. Hopefully, projects like The Billion Brick Race will help him get his mojo back.
Now co-writing and co-directing a major film with serious money-making potential, Segel has an extremely good chance to redefine himself as creative force. It makes us wonder if past The End Of The Tour later this year if it might a be while before we see him in front of the camera again.
Your Daily Blend of Entertainment News
Thank you for signing up to CinemaBlend. You will receive a verification email shortly.
There was a problem. Please refresh the page and try again.