Jonathan Levine Adapting Zombie Romance Novel Warm Bodies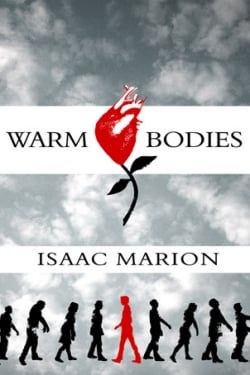 Man, Jonathan Levine must have really been working overtime this week. He was just announced as the new director of the James McAvoy/Seth Rogen cancer comedy, and now Variety is reporting that he's got yet another project coming up-- and this one involves zombies!
Levine has apparently been hired by Summit Entertainment to write and direct an adaptation of Warm Bodies, Isaac Marion's novel about a zombie who starts a romance with the girlfriend of a guy he killed. Coming Soon picked up on a trailer for the book-- not the movie, mind you-- and you can watch that below.
It's especially remarkable to see all this business on Levine's end while his first film, All the Boys Love Mandy Lane, is still languishing without distribution, and his comedy The Wackness debuted to very little box office. But hey, those of us who know how talented Levine is don't ask questions, and just feel grateful that this is one of those instances in which talent, after time, finally gets recognized.
Staff Writer at CinemaBlend
Your Daily Blend of Entertainment News
Thank you for signing up to CinemaBlend. You will receive a verification email shortly.
There was a problem. Please refresh the page and try again.