Julia Stiles Gets Caught Up In The Spider-Man 4 Rumor Web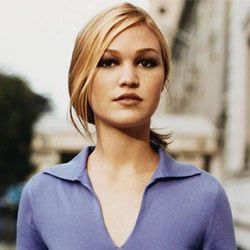 Now that the Rachel McAdams/Black Cat rumors have been squashed, on to a new one! The new Spider-Man 4 villain will be an actress who's come back from the dead to torture humanity by taking over the airwaves and continually broadcasting The Prince & Me. Okay, I'm half-joking, but that'd be a pretty damn scary villain.
According to UGO, Julia Stiles had a chat with the Spider-Man 4 casting company. Other than playing Nicky Parsons in the Bourne movies, Stiles hasn't had a substantial role in quite some time. She's long overdue for a leading role and playing the Black Cat could be exactly what she needs to get her back in the spotlight.
As with any Spider-Man 4 news, I'm branding this article with a major question mark. With Spidey rumors flooding every corner of the Internet, it's impossible to tell fact from fiction. But, hey, there's no harm in speculating. I, for one, would love to see Stiles return with a bang. She's certainly hit a romcom lull, so why not have her do a complete 180 and wow us as a supervillain?
Your Daily Blend of Entertainment News
Staff Writer for CinemaBlend.