Jurassic World Velociraptor Photo Mystery Deepens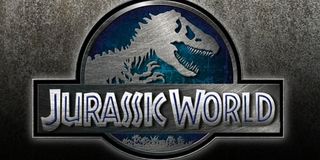 The mystery surrounding those "leaked" dinosaur pictures from the set of Jurassic World continues to swirl. As we know, director Colin Trevorrow is hard at work on the latest sequel in the long-dormant Jurassic Park franchise. And he has made it known that he'd like to use practical effects where possible, going so far as to film in a dilapidated amusement park to add mood. Well, the photo of a muzzled velociraptor made its way around social media, creating a stir. Now, some interesting cards are starting to fall.
We reached out to Universal Studios for confirmation when this photo made its way online. The studio has yet to respond. But the more that the photo made the rounds, the more it was confirmed by "multiple sources" (according to JurassicWorld.org and Yahoo Movies) that the pic shared on Instagram by user Garret Watzig was legit. The claim is seconded by JurassicWorld.org (not an official site connected to the film), who also blasted it across their Twitter feed.
Here's where the mystery begins to deepen. JW.org was one of the first fan sites to pick up on leaked image. However, Watzig shortly pulled the Jurassic World photo off of his Twitter feed days after sharing the image. He Tweeted #imsorry. You can't see that, though, because he eventually pulled his Twitter account offline. Extreme!
What does this mean? I'm guessing here, but it probably means the photo Garret Watzig shared of the velociraptor in a cage is real. And he got hit by the Hollywood hammer and told to take it down. MovieWeb did a little digging through Watzig's Twitter feed and learned that a friend, Cameron Ziegler (@ CameronZiggy), allowed him to share it. That user Could be related to special effects foreman Douglas D. Ziegler. As the site reports, "It's possible that Douglas D. Ziegler is Cameron Ziegler's father, which would make sense since his position on the film would likely give him access to the Velociraptor. Both Garret Watzig and Cameron Ziegler also revealed that they plan on showing more photos and a video soon."
Except they likely won't now. It's possible that all of this could be a hoax. But seeing as how everything tied to the sharing of that velociraptor photo from Jurassic World has disappeared, it seems likely that Colin Trevorrow will have "real" raptors loose in his terrifying theme park, and that's trouble for Chris Pratt and Bryce Dallas Howard.
Jurassic World will be in theaters on June 12, 2015.
Managing Director at CinemaBlend. ReelBlend cohost. A movie junkie who's Infatuated with comic-book films. Helped get the Snyder Cut released, then wrote a book about it.
Your Daily Blend of Entertainment News
Thank you for signing up to CinemaBlend. You will receive a verification email shortly.
There was a problem. Please refresh the page and try again.