Kristen Wiig Joins Zach Galifianakis And Owen Wilson For Jared Hess Comedy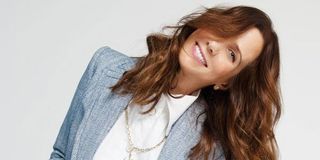 It's been a while since we've heard from Napoleon Dynamite director Jared Hess, but his next production is gaining major buzz as it announces a trifecta of top-notch comedic talent.
THR reports Kristen Wiig has signed on to co-star with Zach Galifianakis and Owen Wilson in a crime comedy previously called Loomis Fargo. The project, which Relativity is producing, is currently untitled, but production will begin this July in North Carolina. So we're expecting a new name to surface shortly. In the meantime, I'll be referring to this as The Movie Formerly Known as Loomis Fargo.
The Movie Formerly Known as Loomis Fargo is based on a true crime that involved a group of Southern morons who remarkably managed to pull of the one of the biggest cash robberies in American history, stealing nearly $20 million from a Loomis Fargo armored truck. It's likely that the company doesn't want their name as the title of a movie about a heist that certainly is a bit of a stain on its reputation.
Zach Galifianakis is set to star as a miserable armored car driver, who develops an unhealthy crush on one of his co-workers. Kristen Wiig will play this love interest who lures Galifianakis's driver into a plan to rip-off a bank vault. She's a femme fatale type, seducing this dope into a plan with promises of love, sex and devotion he's unlikely to receive. THR doesn't specify what role Wilson will have in The Movie Formerly Known as Loomis Fargo.
We first heard about this proposed comedy back in the fall of 2010. At that point, Jared Hess was already attached to helm for what would seem to be his follow-up to 2009's Gentlemen Broncos. However, Relativity was in talks with Jim Carrey for the one Galifianakis has since stepped into. When Owen Wilson joined The Movie Formerly Known as Loomis Fargo, Carrey was still attached. No mention is made of why he has been replaced by Galifianakis, but we're not complaining.
The script originally penned by Saturday Night Live scribe Emily Spivey had since gotten an overhaul by Chris Bowman and Hubbel Palmer, both who collaborated with Hess on the short-lived Napoleon Dynamite television show. Remember how that was a thing that happened?
The Movie Formerly Known as Loomis Fargo will open August 14th, 2015. In the meantime, look for Jared Hess's Don Verdean, a comedy starring Sam Rockwell, Amy Ryan, and Jemaine Clement that is now in production.
Your Daily Blend of Entertainment News
Staff writer at CinemaBlend.