Liv Tyler On Lock Down For The Strangers: Part 2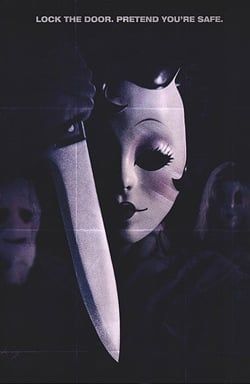 I would consider myself a horror fan. Since I was first allowed to watch them, scary movies have always been a true love, even though keeping up with them recently has been difficult. One I did get to see though was 2008's The Strangers starring Liv Tyler and Scott Speedman, which failed on most levels but managed to be OK in the long run. Except for the very ending-- that was decidedly terrible.
The freaks over at Bloody Disgusting have gotten word that the long-hinted-at sequel is inches away from moving forward at Relativity Media. Not only that, but the film already has its first star in the form of Liv Tyler, reprising her role as Kristen McKay. Explaining why this casting is strange requires a spoiler warning, so we'll just leave it at that.
Maybe I missed the memo that people were actually excited about the original. Out of everyone I talked to, I was the one defending it the most and I only thought it was OK. It's not really worthy of a sequel, but it's a horror movie so I guess they'll find a way to make it work. The sequel was supposed to start filming last September but never quite made it. This is the closest it's been to a green light, so horror fans, keep your fingers crossed. It needs all the help it can get.
Your Daily Blend of Entertainment News