The Mortal Instruments City Of Bones: 10 Big Differences Between The Book And Movie

It's not always an easy task to create movies based on a series of well-liked books, especially those that have plenty of historical context that needs to be explained. The Lord of the Rings is a famous example of a film that gets the pre-narrative information out of the way early, by explaining the history of the ring in a story at the beginning of the first franchise film and coloring in other details later. The Mortal Instruments: City of Bones doesn't get that luxury. Since the story is one of a girl named Clary learning about her past and her unique role as a member of a society of Shadowhunters, an exclusive crew who protects the world from demons, the background details need to come out throughout the film. Unfortunately, this means the movie lacks some of the subtlety of its novel counterpart.
Jessica Prostigo was responsible for the screenplay that adapted Cassandra Clare's City of Bones and director Harald Zwart brought it to the big screen. While they maintain the barebones outline of the narrative, a lot is changed from the book to the movie, including the opening scene. The earlier that details begin changing when being adapted for the big screen, the more the storyline will have to change later, and this is an issue The Mortal Instruments: City of Bones runs up against, again and again.
Following are the ten biggest changes I noticed in my screening of The Mortal Instruments: City of Bones. Feel free to remark on any changes you feel may have been more noticeable. There are many spoilers in City of Bones book to movie comparison. Do not delve in if you want the film to be a surprise.
The opening scene introduces us to Clary, Luke and Jocelyn rather than the world of demon hunting. Clary's been drawing a mysterious mark and her mother seems worried, but why she might be on edge isn't explained. While this is less exciting than the opening sequence in the book, it does give us a glimpse at the haphazard unit that is the Fray family and we do get the fun club scene later on.
The mystery of who Clary is unfolds much faster in the film. Instead of the story of Clary's mother's shadowhunter past unfolding over time, we get scenes with Jocelyn where she says things like "Tell Luke that Valentine is alive." This speeds up the plot, but it doesn't let audiences savor watching Clary as the puzzle pieces fall into place. She finds out exactly how she fits into the shadowhunter world pretty early on.
Speaking of Jocelyn, we actually get to see Clary's mother take on a few demons at the beginning of the film. City of Bones never does a huge justice to the character who is asleep for a good chunk of the series, but giving Lena Headey her own fight scene and showing how she is capable of taking on demon gives us an idea of how Clary is able to keep her wits under duress.
Clary's first time up against a demon involves an oven explosion and a subsequent fire, after which Jace still has to come back and save her. It's pretty damsel in distress-y, but it does save the writer from having to explain what a sensor is and does for shadowhunters. It also means that Clary can't act tough about killing a demon later.
Hodge's bird, Hugo, is briefly introduced onscreen, but he doesn't play the huge role of spy and creepy character he plays in the novels. Hodge's cat, Church, doesn't make an appearance at all. Their presence in the books helps to explain how Hodge accrues so much knowledge and keeps a web of spies underfoot.
When Simon drinks the adventurous blue liquid, there's no misadventure in which he turns into a rat. I'm not sure if budget costs or the ludicrousness kept Zwart from moving forward with that plotline. I do know this film is very bad at teasing an additional potential romance between Simon and Isabelle, and maybe turning Simon into a rat could have put the focus briefly on the character and helped us to see how conflicted he is in his feelings, as well.
Bane has a much smaller role. Magnus Bane is the most popular character Clare has ever written. I know this because Bane appears in Clare's prequel series The Infernal Devices and is getting his own set of short stories due to demand. He's a dynamic, amusing, luminary figure and his lack of screentime and his less exciting personality in the film don't do the character much justice.
The setting for the big showdown against Valentine is different. Instead of featuring a portal in a creepy old hospital on an island, the portal is in The Institute itself. This forces Valentine to bring the fight into a safe haven. Additionally, he introduces weird bat and fire-oriented demons that amp up the action a little in the film's later scenes.
We learn about Luke's ability to "change" early on. Clary must piece together that this means her mentor is a werewolf, but he and his pack play a huge role in helping to take back The Institute after Valentine swarms in. Werewolves are not supposed to set foot in The Institute, but as pack leader, Luke convinces them to break the rules once, to devastating results similar to those in the book.
Clary plays with her new rune-making skills at the end of the movie. A sequel, City of Ashes, is currently in pre-production and should the movie do well at the box office, we should be seeing more of Clary's unique skill set in the future.
Your Daily Blend of Entertainment News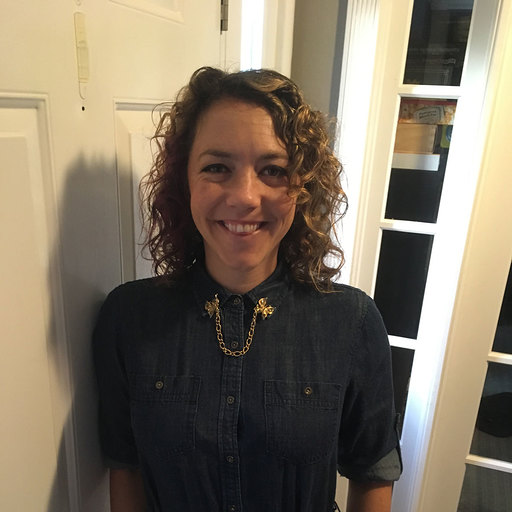 Reality TV fan with a pinch of Disney fairy dust thrown in. Theme park junkie. If you've created a rom-com I've probably watched it.