Mos Def Is Cadillac Records' Chuck Berry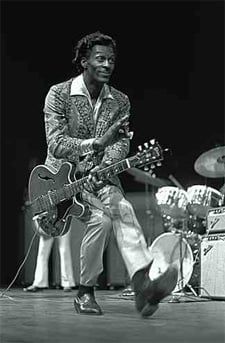 Cadillac Records is picking up some pretty big actors to play some pretty big musicians. The biggest of the musical artists has just been signed however, along with confirmation of the last bit of news we got about an actor in negotiations.
Looking at artists from the era of Cadillac Records, there robably isn't a bigger name than Chuck Berry. Rapper-turned-actor Mos Def will take on the role of the musical legend – quite a departure from the world of comedy Def has gotten most of his acting chops from.
The news comes from The Hollywood Reporter, who also confirms the addition of Gabrielle Union to the cast of the movie, which follows the life of founder of Chess Records, Leonard Chess (Adrien Brody). As announced last week, Union will play Geneva Wade, girlfriend to Muddy Waters.
There's no indication of the size of either part. Personally, I'd expect Berry to be a decent part of the movie, but since the production has already started filming without the part even being cast, I can't help but wonder if this isn't just a brief appearance from the character.
Your Daily Blend of Entertainment News