Neal McDonough Playing Dum Dum Dugan In Captain America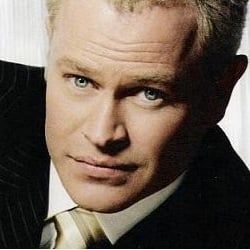 First Avenger: Captain America is gearing up to film this summer, and a major player in the film-- and the Marvel universe as a whole-- has signed on to join the fun. According to Deadline Hollywood Neal McDonough will play Dum Dum Dugan. Marvel isn't confirming the casting, but given how many leaked casting announcements about their films have turned out to be true, you can probably take this one to the bank.
If you're not up on your Marvel knowledge, Dum Dum Dugan is a former circus strongman who becomes a key member of Nick Fury's S.H.I.E.L.D. squad, showing off both his marksmanship skills and his dapper looking bowling hat while fighting the Nazis and the Japanese. McDonough is pretty perfect casting for the Boston-born character, being a big guy with a Massachusetts background himself. Sure, he's blond and Dugan is a redhead, but that's why hair colorists are hired in Hollywood. Dugan's role in S.H.I.E.L.D. makes him a likely candidate for The Avengers as well, and if Marvel's contract skills are what we know them to be, Dugan is likely signed on for six movies or more. Welcome to Marvel, Neal.
Your Daily Blend of Entertainment News
Staff Writer at CinemaBlend