Patrick Wilson And Vera Farmiga Circling James Wan's Conjuring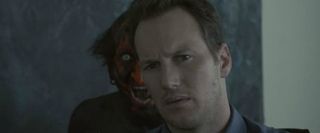 In a surprise move, perennial horror director James Wan is making another scary movie. After getting his start in the industry with the first Saw film, adapted from his own excellent short film of the same name, Wan made a few other middling entries in the genre before returning to success with 2010's Insidious. Looking to keep at least part of that winning formula together, the film's star Patrick Wilson, as well as the great Vera Farmiga, may take part in Wan's newest film called Conjuring.
THR reports that the two fine actors are in in final negotiations to come aboard the new New Line horror flick written by Chad and Carey Hayes. His film is apparently based on true events that occurred at the Perron family's Rhode Island farm house during the 1970s. Wilson and Farmiga would play characters based on Ed and Loraine Warren, a husband and wife team of paranormal investigators. The demonologists investigated the mysterious events that took place at the haunted Perron farm, finally chronicled by Andrea Perron in her memoir "House of Darkness. House of Light."
The scariest part about the project may be those dreadful words so liberally thrown around Hollywood these days - 'based on true events.' I can't remember the last film, especially of the horror variety, that made that claim and actually produced a decent film. In fact, the best film to ever make that claim is Fargo, which is in fact not based on true events but instead an example of the Coen Brothers mocking the now meaningless title-card. Let's hope that this 'real haunting' proves more interesting than the latest string of horrible horrors to make the same claim (I'm looking at you The Devil Inside and The Rite). What do you think?
Your Daily Blend of Entertainment News
Thank you for signing up to CinemaBlend. You will receive a verification email shortly.
There was a problem. Please refresh the page and try again.