Ryan Gosling Charms The Hell Out Of Detroit, Casts Cafe Owner In His New Film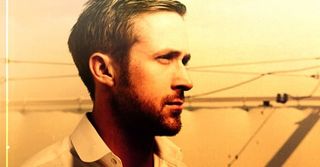 I keep hearing rumors about Ryan Gosling taking over Detroit. Not in the way that the emergency manager is handling the budget, of course, but in a charm offensive kind of way-- showing up at local restaurants, taking photos with fans, and offering the kind of star power that Detroit usually lacks. My boyfriend is from near the city, and Gosling is ever-present on his Facebook feed.
For a while I couldn't figure out why, until I finally put two and two together: Gosling is preparing to shoot his directorial debut How to Catch A Monster, and given Michigan's continuing financial incentives for filmmakers (despite some protest), Gosling is bringing the project back to Detroit, where he filmed part of The Ides of March with director George Clooney. And while many celebrity sightings could get Detroiters excited, Gosling seems to have a special power; just look at the tweet cited at the top of this Detroit Free Press article: "STOP EVERYTHING RYAN GOSLING IS IN MICHIGAN."
As it turns out, it's not an excited teenage girl who's won Gosling's heart on this visit; it's local restaurant owner Larry Mongo, owner of Cafe d'Mongo's Speakeasy in downtown Detroit, who says Gosling offered him a role in How to Catch a Monster. Here's how Mongo told the story to Michigan Live:
Gosling's visit to the cafe was reportedly a birthday present for Mongo, who turns 63 on Tuesday; as part of the present, perhaps, Mongo posted a picture of himself with the actor on Facebook:
Offering a role to the owner of your favorite cafe is the kind of largesse you can only extend when you're in charge of the movie, which might be one of the many changes Gosling enjoyed as he goes from actor to director. But it's not exactly as wild an idea as it seems. After all, Beasts of the Southern Wild star Dwight Henry was just the owner of the bakery across the street from the production offices when the producers asked him to come in for an audition. Will Mongo be able to hold his own against a cast that so far includes the likes of Christina Hendricks, Ben Mendelsohn, Saoirse Ronan and Eva Mendes? At the very least, he has Gosling's promise to bring more business back to his restaurant-- a good fallback plan for an acting career if we ever heard one.
Your Daily Blend of Entertainment News
Staff Writer at CinemaBlend