See Our Operation Kino Podcast Live In New York City This Monday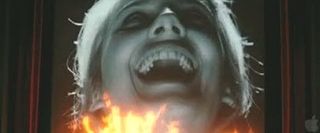 If you're a fan of the Operation Kino podcast or have been meaning to check out our weekly audio show, you might want to find yourself in midtown Manhattan this Monday night. As part of the Hell's Kitchen Film Festival, Operation Kino will be having our very first live show! The team consisting of Dave Gonzales, Matt Patches, David Ehrlich and myself will be up onstage with our usual lightning round questions, then open up the floor what what we're calling Film Court, in which the audience gets to pick their team for a debate about movies.
There will also be swag, prizes, and endless potential for surprises, since we've never done this before! And there's plenty else to check out as part of the Hell's Kitchen Film Festival too, which kicked off at the Producer's Club on 44th street last night with Jay Duplass's next film Kevin. There are shorts programs, student films, international films and more, all showcasing up and coming filmmakers who you'll never get to see anywhere else. There's even a short in the program called "Proposals" that's directed by one David Ehrlich, so if you see him there you can tell him I sent you.
You can learn everything you need to know about the Hell's Kitchen Film Festival here, and if you're coming to Operation Kino Live, RSVP to our Facebook event here. It's all happening at 7 pm on Monday, September 5th at the Producer's Club, 358 West 44th Street. Oh, and just like our weekly podcast, it's free-- except you get the added bonus of our smiling faces in person.
If you're not in New York and are curious what this Operation Kino business is about, you can subscribe to us on iTunes or the RSS feed of your choice here.
Staff Writer at CinemaBlend
Your Daily Blend of Entertainment News
Thank you for signing up to CinemaBlend. You will receive a verification email shortly.
There was a problem. Please refresh the page and try again.