Selena Gomez Knows What Boys Want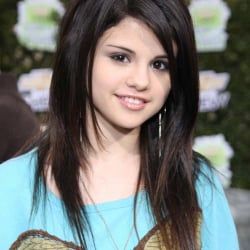 When Mel Gibson could hear What Women Want back at the beginning of the decade, it amounted to things about relationships and food and the kind of generic revelations that show up in any number of commercials. Harmless, right? Now take that situation and reverse it, and instead of Mel Gibson, have a pretty teenage girl capable of hearing men's thoughts.
Yikes. But for some reason New Line thinks this is a perfectly appropriate setup for a teen comedy, setting Disney star Selena Gomez to star in What Boys Want, which in the title alone sounds like a horrible "barely legal" magazine you'd see at a truck stop. Variety write that Gomez's mother Mandy Teefey will produce, which may at least help keep things out of the inappropriate realm. Then again, Miley Cyrus is handled by her parents as well, and we've all seen how that has turned out.
Staff Writer at CinemaBlend
Your Daily Blend of Entertainment News
Thank you for signing up to CinemaBlend. You will receive a verification email shortly.
There was a problem. Please refresh the page and try again.