Tarsem Singh's Snow White Was Born Out Of Competition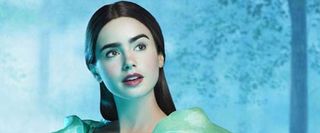 Next year we will see not one, but two separate adaptations of the Brothers Grimm's Snow White. The first, produced by Relativity Media and directed by Tarsem Singh, is currently untitled, but will be released on March 16, 2012, while the second, produced by Universal Pictures with Rupert Sanders at the helm, will bow on June 1, 2012. The competition has been fierce between the two projects, both pushing up their scheduled release dates in the hopes of getting a jump on the other, but apparently it goes back even further than that: Tarsem Singh's movie was put into production made because Relativity wants to beat Universal.
Vulture caught up with Jason Keller, writer of the Relativity Media Snow White, and he confirmed that the project was born out of studio rivalry. Discussing how he first became involved with the project, Keller said that he was first approached by Relativity at the end of last year because they had a Snow White script that wasn't very good. They then began to talk with Keller about their ultimate intention. "When they hired me, the first conversation we all had about that was, 'How do we beat that other project?'" Keller said. "So it was literally something like, 'We want to beat that other project. We are very, very motivated to do a Snow White project.'"
Even more incredible is how quickly things moved from there. Keller was hired on the spot - with Tarsem Singh in the room - and even before the script could be written the studio began setting up for production. "They opened the art department, they opened the costume department, and they started scouting locations," Keller said. "All in the same minute! It hadn't even been written yet! It was all because there was a derby race. And it all happened to work." The script ended up being good enough to attract Julia Roberts' attention and the actress signed on to play the role of the evil queen.
During the interview Keller also made note of how different the two projects are, particularly when it comes to tone. Noting Snow White and the Huntsman's use of chainmail and swords, the writer said that his version of the tale is much more light and fun. Calling it a "comedic adventure," Keller says that his take on the project is actually funny and has "some great action in it." He estimates that Relativity's take will get a PG or PG-13 rating, while Universal's "will probably be a R." (It should be noted that it's not clear how much inside knowledge Keller has about Snow White and the Huntsman).
It's strange to hear about studio's real motivation when developing a project. We may think that all they want is to make money/make good movies, but there's definitely a political side to it that we rarely hear about. It will be interesting to see how both Snow White projects turn out.
NJ native who calls LA home; lives in a Dreamatorium. A decade-plus CinemaBlend veteran; endlessly enthusiastic about the career he's dreamt of since seventh grade.
Your Daily Blend of Entertainment News
Thank you for signing up to CinemaBlend. You will receive a verification email shortly.
There was a problem. Please refresh the page and try again.