Transformers 5: What We Know About The Last Knight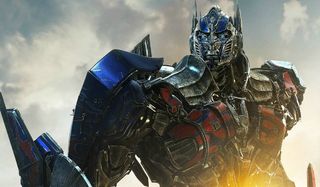 Michael Bay's Transformers: Age of Extinction was meant to be the start of a new trilogy. Gone were Shia LaBeouf and Megan Fox, replaced by Mark Wahlberg, Nicola Peltz and Jack Reynor. And with Bay behind the "wheel" of this massive sequel, the fourth Transformers movie did what previous Transformers movies have done: disappointed critics while earning boatloads of money.
Despite the fact that the formula continues to work, Paramount has promised sweeping changes for the Transformers franchise by the time Transformers 5 rolls into theaters. For starters, it's no longer called Transformers 5. It now goes by Transformers: The Last Knight. So, that happened. In addition, this is being looked at as a launch of the next phase of Transformers movies, which likely will break from the mythology created by Michael Bay and place a greater emphasis on characters who have not been in the spotlight yet. (Hello, Bumblebee Solo Movie!) Since massive pieces already are moving into place on the upcoming sequel, we figured now was a great time to get the lay of the land and catch you up on everything we know about the ongoing cinematic battle between the Autobots, the Decepticons, and mankind.
What Is The Transformers 5 Release Date?
Paramount has given Transformers: The Last Knight a release date of June 21. This means that the massive robot sequel will bleed into the July 4 holiday, where Michael Bay's movies tend to shine. It also means that, by coming out on that weekend, Transformers has the time frame all to themselves. Though right behind the Transformers, audiences will be getting ready for The House, with Will Ferrell and Amy Poehler, while Despicable Me 3 hits on June 30. Of course, there's Wonder Woman to contend with (that is still crushing at the box office), and a friendly neighborhood Spider-Man swinging into theaters on July 7. Busy, busy summer season.
What Is The Transformers 5 Rating?
Just like the previous entries in Michael Bay's Transformers franchise, Transformers: The Last Knight is PG-13. All of these movies have been PG-13, dating back to 2007, so I don't expect the director, or the studio, to ever aim for anything different. Bay likes pushing the envelope with these Transformers movies, despite the fact that they are based on a toy line (which produced an animated series). But he'll never go R with a Transformers movie. I also think we'll need a new director in the chair before the series softens for a PG rating (if that ever happens).
Michael Bay Is Directing Transformers: The Last Knight
Love him or hate him, Michael Bay has been the face of the Transformers franchise, the driving creative force since Paramount unveiled the inspired-by-toys franchise in 2007. And while early indicators once suggested that the director would move away from the massive robot series with the next movie, he actually allowed himself to be pulled back into the fold for one more Transformers story. He even did it with the most Michael Bay quote ever, telling Rolling Stone, "I'm doing Transformers... 5 is it?" Yeah, Mike. It's the fifth one. It's is almost to the point where I won't believe that Michael Bay isn't directing the next Transformers movie until a different filmmaker delivers one into theaters. This has been Bay's show since Day One. To his credit, the director has done an incredible job keeping his fans up to speed with video shares from the globe-trotting set of Transformers: The Last Knight. To dig into all that war revealed, read on.
Mark Wahlberg Will Return For Transformers: The Last Knight
Pain & Gain, Michael Bay's collaboration with Mark Wahlberg, actually led to the Happening actor taking a lead role in Transformers: Age of Extinction. But we were uncertain whether or not Wahlberg and his character, Cade Yeager, would stay with the franchise. A while back, Wahlberg explained to the media that he didn't view Age of Extinction as a sequel, and that he "thought of it more as a stand-alone thing. I've never done a sequel." Which is true. But then he did a second Ted movie. And then Bay lured Wahlberg back for another Transformers film. So I guess Wahlberg does sequels now. We expect Cade Yeager to be a major player in the new storyline for Transformers: The Last Knight. Some have even gone so far as to suggest that the "Last Knight" of the title refers to Cade Yeager, and not Optimus Prime. Would that be blasphemy? We shall see. At the very least, we know that Wahlberg's not going to be the lead of the film. Bay's bringing in someone new, to appeal to a different demographic.
Isabela Moner Has Joined The Series
Knowing that he needed some fresh blood (seeing as how Megan Fox has moved on to the Teenage Mutant Ninja Turtles franchise), Michael Bay has started populating Transformers: The Last Knight with human co-stars who are able to run and scream alongside Mark Wahlberg. Up first? Isabela Moner, a 15-year-old actress from Cleveland, OH whose credits are limited to Nickelodeon. When The Wrap broke the news of her casting, they described her as:
So that's how she'll be made part of the human side of the equation. And the presence of Moner's new character gives the franchise, as a whole, someone to build on -- providing that audiences respond to her character, and her heroic actions. Yes, yes. We know that fans show up for these movies to see the Autobots and the Decepticons. But the human element is equally important, so for now, you get Wahlberg and Moner, and a handful of familiar faces who Bay has convinced to return. Are the Coen brothers releasing their stable of character actors again? John Turturro's got to eat, people!
Josh Duhamel
Josh Duhamel is a dependable actor with a decent number of credits to his resume, though none, arguably, were ever as big as Transformers. The actor appeared in the original trilogy of Transformers films, then sat out Age of Extinction, which was Paramount's attempt at spinning off in a new direction... sort of. Well, worlds are about to collide, as Duhamel and Bay both confirmed recently that his character, Lennox, would be returning for Transformers: The Last Knight -- though we don't yet know in what capacity. The Autobots clearly know who Lennox is, though he'll be a new ally to Mark Wahlberg's Cade Yeager. It will be nice to have a familiar face like Duhamel around when the explosions and the screaming begin.
Tyrese Gibson
Josh Duhamel isn't the only one knocking on Michael Bay's door, looking for a gig. Tyrese Gibson, who played Epps in the first three Transformers movies but also sat on the sideline during Transformers: Age of Extinction, did what Tyrese likes to do when there's a part that he wants to nab. He took to social media and recorded an original video message to Michael Bay stating "I'm ready!" Tyrese said that acting in the movies is "a high," saying he loves "all of the magic shit" that comes with acting alongside massive robots. Bay has been egging Tyrese along in the comments of the actor's Instagram page, and we finally confirmed that the actor will be back on screen, running from Decepticons and battling with the Autobots on June 21.
The Storyline
Bear with me here, because this one gets a little crazy. In Transformers: The Last Knight, a possessed Optimus Prime lashes out at Cade (Mark Wahlberg), Bumblebee, and previous allies because he now believes that in order for his homeworld to survive, the Earth must be destroyed. This is a classic plot twist, with the main hero going rogue. Hell, it has been used on screen already this year, as Dom Toretto turned on his "family" in the eighth Fast & Furious movie. Even though The Last Knight trailers show Prime fighting Cade and Bumblebee, we know that Prime won't stay evil for the duration -- that's just not possible. What we CAN'T figure out yet is how Michael Bay plans to use time travel in The Last Knight. That's right. I said time travel. Previous reports indicate that Merlin, Arthur and the Knights of the Round Table will play a major part in this next Transformers movie. Additionally, we know that we'll be seeing Transformers in the time of World War II. And promo shots show three-headed Transformers dragons. No clue what century they are from. Sir Anthony Hopkins joins Transformers: The Last Knight as someone with the knowledge that the robots in disguise have been fighting with us for centuries, and this time out, Bay plans to show it. Color us intrigued.
The Transformers Writers' Room
There's a reason that we are remaining optimistic about Transformers: The Last Knight and potential Transformers movies that may come down the pipeline... even though we know that the previous four Transformers movies were underwhelming. Way back in July 2015, Paramount put together a television-inspired Writers Room for the Transformers franchise, and recruited some top names in long-form storytelling to come together and pitch ideas for the creative future of the series. Steven S. DeKnight, the brains behind Netflix's Daredevil series and Spartacus, was one of the voices in that room. And when he reflected on the creative experience, DeKnight told Collider:
This, I believe, is exactly what the Transformers movies needed -- an infusion of fresh blood and new ideas that could help bring the film franchise more in line with what the animated series and the comic books offered to fans. That being said, every major studio is doing what they can to jump start potential film franchises, and Paramount needs only to look across the street at Universal to see how The Mummy struggled to get a Dark Universe concept off the ground. Putting the cart before the horse can be dangerous. Transformers: The Last Knight will be the first movie born of the Writers Room experiment, while a Bumblebee solo movie is next on the docket. And if they work, we might actually be excited about the future of this massive-screen movie franchise.
A G.I. Joe Crossover Movie
The other prevailing rumor swirling around in the heads of Transformers: The Last Knight fans is that Paramount might want to boost both of its toy-based action franchise by combining them in a Transformers / G.I. Joe mash-up movie at some point down the line. Can you imagine Dwayne "The Rock" Johnson and Bruce Willis going toe-to-toe with Optimus Prime? That's the stuff of legend. But in an interview with Total Film, producer Lorenzo di Bonaventura went so far as to call it a "possibility" before throwing cold water on the hopes of fans. "I don't think [it's] in the near future at all," he explained. "It's not something we talk about either. There's a lot more story to be told in both cases. And I think if at some moment we think, 'You know what? It's time to bring the two of them together,' we'll do that. But I think they're strong enough to exist on their own." So this team up isn't likely for Transformers: The Last Knight, but maybe a few years down the road? Hold out hope.
Your Daily Blend of Entertainment News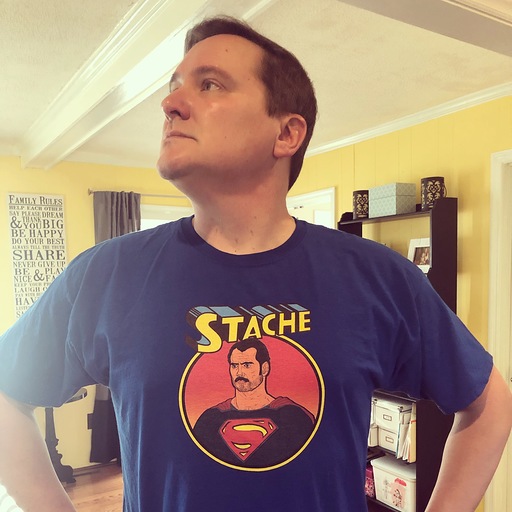 Sean O'Connell is a journalist and CinemaBlend's Managing Editor. Sean created ReelBlend, which he proudly cohosts with Jake Hamilton and Kevin McCarthy. And he's the author of RELEASE THE SNYDER CUT, the Spider-Man history book WITH GREAT POWER, and an upcoming book about Bruce Willis.