Twilight's Ashley Greene Dipped In Jennifer Garner's Butter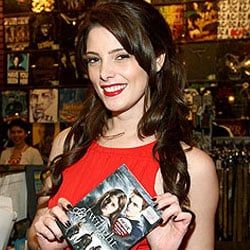 Who knew butter carving was such a desirable hobby? According to Reuters, yet another prominent name found a place in the cast of Butter. Well, this one is still more of rising star than her co-stars, Jennifer Garner and Kate Hudson, but she's certainly rising fast; she's The Twilight Saga's Ashley Greene.
Jim Field Smith is the man in charge of bringing the #3 script on the 2008 Black List to life. The dramedy comes from Jason Micallef and is about an Iowa woman desperate to earn the butter carving title once held by her husband. The problem is, there's a new girl in town and she just so happens to have a knack for sculpting the spread. Garner is set to portray the butter carving champ wannabe and Yara Shahidi, her young competition. Ty Burrell will play Garber's husband and the carving master. Hudsons' character has yet to be relived and the same goes for the recently added Rob Corddry. Butter is said to correlate with the event of the 2008 Presidential primary, so there's certainly room to speculate.
Until more details emerge, can we just revel in how fantastic this film could be? Not only is it near the top of the Black List, the most popular unproduced scripts of the year, but it's attracting one fantastic actor after another. Of course, it's hard to judge Greene's ability apart from Twilight, but being surrounded by such talented company offers some seriously high prospects.
Staff Writer for CinemaBlend.
Your Daily Blend of Entertainment News
Thank you for signing up to CinemaBlend. You will receive a verification email shortly.
There was a problem. Please refresh the page and try again.