Vin Diesel Officially Is Bringing One Of His Best Characters Back To The Screen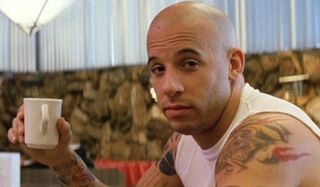 There have been rumors and rumbling for years by this point, but it is now you can uncross your fingers, because Vin Diesel is bringing one of his many fan-favorite characters back to the big screen. Diesel is dusting off his extreme sports enthusiast Xander Cage for one more go round; yes, that means there is another xXx movie finally on the way.
As he has done numerous times in the past, Diesel took to social media to break news to fans. This time he used Instagram to post a picture of himself with a message letting the whole world know that there is more xXx action on the way. According to his message, filming on xXx: The Return of Xander Cage (at least that was the rumored title at one point) kicks off in December in the Philippines.
If you're unfamiliar with the 2002 film, it centers on underground action sports star Xander Cage (Vin Diesel), who is recruited (blackmailed) by Samuel L. Jackson's NSA operative Augustus Gibbons, to go undercover and take down a rogue gang of international terrorists with the hilarious moniker Anarchy 99. xXx as he is known, of course, saves the day by using his snowboarding skills, car driving acumen, and various other high-octane abilities.
[[ br. after grossing ]] xXx: State of the Union. This time around neither Diesel nor director Rob Cohen were involved, with Ice Cube taking the lead as Darius Stone, a new recruit in the xXx program. It did not fare well, taking in $71 million worldwide, with only $26 million of that coming from the U.S., and was savaged by critics (the first one was far from a critical darling, earning mixed at best reviews, but the fans loved it).
There may be a bit of an issue with bringing Xander Cage back, however. He's still very much alive at the end of the movie, but on the DVD, there is a short called The Final Chapter: The Death of Xander Cage, which, as a title, is rather self-explanatory. Long story short, he's blown up, to the point where the bad guy picks up a slab of his skin, the piece from the back of his neck that features his signature xXx tattoo, and walks away at the end.
I know this is an over-the-top action movie, but you don't usually survive that kind of explosion. However, as we understand the plot of this new xXx, it picks up some time after Xander Cage has been left for dead, so it is looking more and more likely that he didn't in fact perish in this incident. Maybe he just carries around some corpse meat with a tattoo on it just in case he needs to fake his own death. I'm sure they'll have some way to explain how he is still alive. Or, perhaps the short simply isn't canon and they'll pretend it never happened.
[[ br. after grossing ]]
xXx: The Return of Xander Cage will begin filming this year, so depending on how things go, it's possible we could see this in 2016, though sometime in 2017 seems more likely. Either way, you better start chugging Mountain Dew and brushing up on your Rammstein now.
Your Daily Blend of Entertainment News
Thank you for signing up to CinemaBlend. You will receive a verification email shortly.
There was a problem. Please refresh the page and try again.