Warcraft 2 In The Works? Here's What Director Duncan Jones Had To Say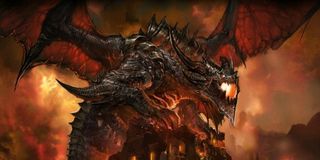 Warcraft hasn't even been released yet, but that's not stopping Duncan Jones from fielding questions about the potential for a Warcraft 2. The director insists that the 2016 blockbuster will perfectly set up the universe in which Warcraft will take place, and while his movie will act independantly, there's also been left room for further tales to be told too.
Duncan Jones, who is a rather splendid filmmaker in addition to being David Bowie's son, explained to Man Made Movies that he knows exactly what is expected of him with the first Warcraft film, and segued that thought into ideas for how the movie could provide the ground floor for a larger movie franchise. Said the director,
Is it too early for Duncan Jones to be talking about Warcraft 2? Maybe – especially since the first film in this potential franchise is still over 14 months away. However, Legendary Pictures is certainly expecting this origin tale to be the first of many installments in a series, so there's really no point in Duncan Jones trying to pretend otherwise. That being said, he didn't really say too much regarding a second Warcraft film other than, if one is required, there are plenty of other stories to tell. This is hardly a surprise given the dense mythology that has long been established through the long-running video games franchise.
Duncan Jones was originally given the responsibility of adapting one of the most popular video games ever for the big-screen all the way back in January 2013. Warcraft will revolve around the first encounters between the orcs and the humans, and it will focus on members of The Alliance and The Horde. The director has brought together a rather stellar cast to join him for the blockbuster. In fact Warcraft possesses one of the most impressive, young ensembles in recent memory. The always impressive Ben Foster will be on the side of The Alliance alongside Dominic Cooper, Travis Fimmel, and Ben Schnetzer, while Toby Kebbell, Rob Kazinsky and Clancy Brown are playing the orcish members of The Horde.
In order to create this universe, Duncan Jones has reportedly been given the rather modest budget of just north of $100 million. In blockbuster cinema terms, this isn't really a lot, especially since Warcraft actually finished its 123 day, motion-capture-filled shoot back in May 2014 (meaning that there must be a good amount of expensive post-production being done). In fact, Duncan Jones is now just over a quarter of the way through his mammoth 20 month post-production process, which needs to be completed before Warcraft's March 11, 2016 release. By the time it is finally released, the Moon and Source Code director will have been working on Warcraft for a whooping 38 months. But while that is certainly a long time to be working on a blockbuster, and it must be a challenge to work with somewhat limited resources, the fact that he is talking about a potential sequel suggests that he's still loving every minute of it.
Your Daily Blend of Entertainment News
Thank you for signing up to CinemaBlend. You will receive a verification email shortly.
There was a problem. Please refresh the page and try again.