Why Disney Changed Star Wars Writers At The Last Minute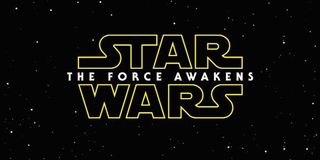 While writing a Star Wars film admittedly sounds like the greatest job in the history of mankind it's also a mammoth undertaking that is packed with responsibility. And the huge pressure that came with scribing Star Wars: The Force Awakens was clearly too much for the film's original screenwriter Michael Arndt, who despite being brought in the relaunch the franchise ultimately never even completed a draft.
Indiewire have reported that Arndt, who had previously written the likes of Toy Story 3 and Little Miss Sunshine, the latter of which won him the Academy Award for Best Original Screenplay, just never found his feet while trying to bring the seventh installment to the Star Wars series to life. In fact, JJ Abrams has admitted that while Arndt clearly had plenty of ideas and outlines he didn't even complete a single full draft of the blockbuster.
However, as days and weeks ticked over into months Arndt's struggle and failure to finish the script became more and more of a problem, especially since the shoot day was looming large. Finally, with six months to go until filming was due to being J.J. Abrams, who had only wanted to direct the film, decided to take matters into his own hands. Abrams acquired the scriptwriting talents of Lawrence Kasdan, who previously co-wrote The Empire Strikes Back and Return of the Jedi, to assist him and cast Arndt's work aside. Kasdan explained the state of the film when he came on-board:
In fact, Abrams and Kasdan started from scratch in November 2013. And the speedy sods worked wonders because by January 2014 they'd already devised a draft. However because they had such little time to complete the screenplay Abrams and Kasdan were actually working on it during the shoot. Which, while it is hardly ideal working conditions, is a regular occurrence on blockbusters.
Ultimately both Kasdan and Abrams were able to get the script to the exact point that they wanted, and Kasdan, who also co-wrote Raiders Of The Lost Ark, is adamant that it perfectly blends traits from the original trilogy with a fresh, new, vibrant spirit. This is of course perfectly showcased with the casting choices of the original's Harrison Ford, Mark Hamill and Carrie Fisher with the likes of Adam Driver, John Boyega, Oscar Isaacs, and Daisy Ridley. But just save a thought for Michael Arndt. Because even though he was probably paid handsomely to try and scribe Star Wars: The Force Awakens, he will forever be haunted by his inability to bring his ideas and outlines to fruition.
Your Daily Blend of Entertainment News