Willie Nelson Hopes To Get Lucky With A Production Company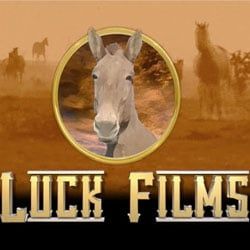 Willie Nelson wants to make movies. Don't worry, he has no plans to give his Dukes of Hazzard character his own film, he just wants to run his own production company. According to Variety, Nelson is launching Luck Films based in Luck, Texas. The company doesn't fall completely on Nelson's shoulders; he'll have help from actor/producer Kerry Wallum, actor/filmmaker Norman Macera and producer/directors Scott McCauley and David Von Roehm.
The plan is to produce three to five films a year, each costing $3 million or less. Naturally, Luck is also looking to create musical specials as well as documentary films for TV and subscription Internet streaming. They've already got two films lined up, Shootout of Luck and The Dry Gulch Kid, both of which star Nelson. The Shootout of Luck trailer is already up on the company's website and it's well, not mainstream to say the least. The Dry Gulch Kid pre-production is set to begin May.
There isn't much to say about Wilson's acting chops, but the guy does have a knack for spicing up a soundtrack. His music has been included in over 100 films. I'm not very familiar with his cohorts, but Wallum is confident, "It's the right time, and definitely the right group of people." Okay, but is Nelson really the man to headline your first two features?
Staff Writer for CinemaBlend.
Your Daily Blend of Entertainment News
Thank you for signing up to CinemaBlend. You will receive a verification email shortly.
There was a problem. Please refresh the page and try again.