The Wolverine Sequel Reportedly Coming After X-Men: Apocalypse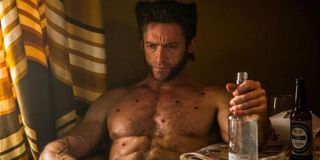 X-Men: The Last Stand is still the highest grossing X-Men film, with $459 million in global receipts. But The Wolverine collected a not-bad $414 million, which is even more impressive considering it cost $90 million less a full seven years later. Clearly, Fox knows it doesn't have an X-future without Hugh Jackman's flawed and clawed hero, as director James Mangold has been retained from The Wolverine to return for another entry in the series. But when will it happen?
Now James Mangold is NOT Fox, who would be the ones to best answer this. That being said, Mangold is honest and forthcoming on Twitter, and when asked when the next Wolverine was coming, he had this to say:
Naturally, Fox's priorities lie in relaunching the X-Men brand: X-Men: First Class reintroduced some characters, but complicated the mythology, necessitating this year's X-Men: Days Of Future Past, a mashup that leads to a new status quo in X-Men: Apocalypse in 2016. Mangold isn't involved with these movies, so it makes sense that he wouldn't know what Fox's plans are. It appears as if Wolverine is on the back-burner for now: all spin aside, the new Wolverine was domestically the lowest grossing of all X-Men movies going back to 2000 despite being the first in 3D.
Bryan Singer and company are jumping right into Apocalypse, and it looks as if Fox is waiting as to how the Wolverine-starring Days Of Future Past does before committing to more Jackman. The question is up in the air, however as to whether Jackman will show up in Apocalypse, which will be set in the 80's. The guess is no, but Jackman also didn't seem to fit in First Class, and he popped in for a memorable cameo.
Of course maybe Mangold is wondering what we all are: where does Days Of Future Past leave Wolverine? The Wolverine seems to occur in modern day, but the events of Days Of Future Past make Magneto and Professor X confront him in the post-credits sequence of The Wolverine, which is billed as "two years later." And yet most of Days Of Future Past seems to hint at a distant future, one where the eternal Wolverine is going gray (but Holocaust survivor Magneto is still somehow on his feet). Is The Wolverine 2 going to take place in the distant future, with a gray Jackman punching out futuristic Sentinels? And would that not be completely awesome?
Your Daily Blend of Entertainment News
Thank you for signing up to CinemaBlend. You will receive a verification email shortly.
There was a problem. Please refresh the page and try again.