What Deadpool In Captain America: Civil War Would Have Looked Like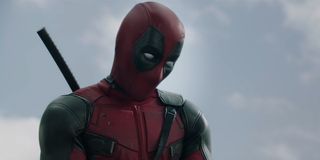 Captain America: Civil War was packed with a lot of Marvel superheroes, making it feel like a slightly scaled-down Avengers movie. However, there was one notable character missing from the proceedings. No, not Thor and Hulk, I'm talking about Deadpool! Okay, so actually including him in the movie would have been impossible for obvious legal reasons, but thankfully, one fan has taken it upon himself to insert a Merc with the Mouth cameo into one of Civil War's big scenes.
One of the biggest scenes in Captain America: Civil War's was the fight at the German airport between Team Captain America and Team Iron Man. At one point, Spider-Man faced off against Captain America, and after getting hit in the face with that shield, the Web-Slinger swung away to get his bearings. In this version of events, however, Spidey lands next to Deadpool, who's just chilling nearby and doesn't remotely care about the big battle going on nearby. YouTuber Zach Ace was able to take the moment in Deadpool when Wade Wilson was sitting on the bridge and splice it seamlessly into Civil War so that now he's on top of one of the airport trucks. What's even more delightful is that his little drawing now shows him giving Spider-Man, his fellow Marvel smart-mouth, a hug.
The conversation between Spider-Man and Deadpool is pretty straightforward, though funny enough, Wade holds back on the cursing and suggestive material, despite the fact that he had no problem dishing out profanity to Negasonic Teenage Warhead in his own movie. As the exchange goes on, Captain America just waits nearby, astounded that this is happening in the middle of a battle. Eventually Spidey swings back back into action, but Deadpool still hangs back to jam and work on his drawing, despite the fact that his new buddy soon gets kicked in the chest by the Star Spangled Avenger.
Sadly, because Deadpool's home is at 20th Century Fox among the other X-Men characters, there wasn't any chance of the Merc with the Mouth actually showing up in Captain America: Civil War. Still, this was a fun way to include a 13th hero into the movie's big battle, even if he didn't contribute at all. The video also includes that moment when Peter Parker tries to pawn off this Spider-Man footage of him as a fake Youtube creation to Tony Stark. This video really is a fake, but nevertheless entertaining.
Both Deadpool and Captain America: Civil War are available to watch to your heart's content on Digital HD and Blu-ray/DVD, but alas, we'll have to keep waiting to see Deadpool appear on the big screen alongside any non-X-Men related character.
Your Daily Blend of Entertainment News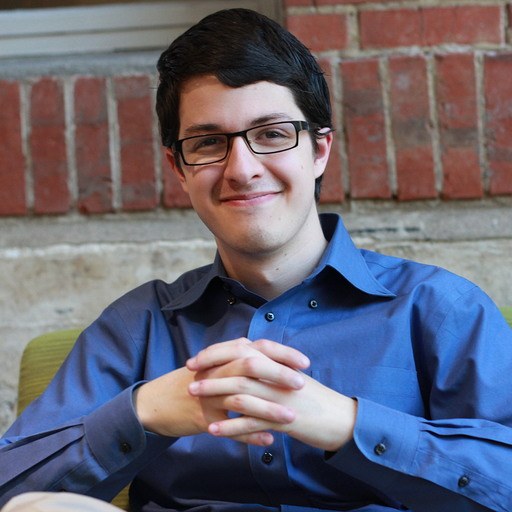 Connoisseur of Marvel, DC, Star Wars, John Wick, MonsterVerse and Doctor Who lore. He's aware he looks like Harry Potter and Clark Kent.