10 Awesome Movies You Need To Watch Before They Leave Netflix in September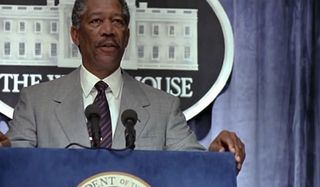 It's hard to tell what's more surprising: the fact that it's October already, or the fact that there are some really good movies leaving Netflix this month. The departures of some aren't surprising, while others might just come as a shock, but all are worth the time and queue space you'll allow them to take up. Keep in mind that the following ten films are disappearing throughout the month, so check the individual listings to be sure how much time you have left. And now, without further ado, let's see what's coming up to the chopping block for Netflix Instant.
Back To The Future
It seems like only yesterday that Back To The Future and its two sequels were added to the Netflix streaming lineup. Yet just as quickly, Marty McFly's adventures through time are vanishing like a photograph being altered by time itself. While most of you may already own the trilogy on Blu-ray or DVD, it's still comforting to know that the kids of the Netflix generation can discover all three adventures, much as we discovered them through multiple HBO showings in our childhood. So get 'em while the getting is good, kids!
The Exorcist
How in the world does Netflix decide to pull The Exorcist right as Halloween celebrations are starting to get into full swing? If we're being honest here, we're ready to blame the "early celebration" crowd who keep pushing Halloween earlier and earlier, forcing Netflix to dump this classic chiller before everyone gets to show it at their annual Halloween party. Though, to be fair, if you're hosting an annual Halloween party, you really should be varying the lineup from year to year. Still, one last time before watching the new TV series couldn't hurt, could it?
Beverly Hills Cop II
Eddie Murphy's been making the rounds lately for his role in the drama Mr. Church, but if CBS had zigged instead of zagged, we could have been talking about his role in the Beverly Hills Cop series they were looking to create. Instead, we have a Lethal Weapon series on Fox, and Tony Scott's entry into the Axel Foley franchise is leaving Netflix. Besides being the high gloss action/comedy hit we all know and love, any viewing of Beverly Hills Cop II is capped off with Bob Seger's underrated 80's hit "Shakedown." If we need to convince you any further, then maybe you should just press play and come back to us afterwards.
The Interview
At a certain point in time, The Interview was "the movie they didn't want you to see." Now, it's the movie that pretty much everyone has seen, vindicating the decision to even make the film in the first place. Though there are some that still haven't seen the comedy detailing an assassination attempt on Kim Jong Un, courtesy of a pair of bumbling entertainment journalist types. While not all of us are bumbling, any film that shows the true heroism of us entertainment journalists is alright by us.
The Truman Show
Let's say you've never seen The Truman Show. Maybe you just never got around to it. Maybe you were locked in a soundstage and forced to live a life made strictly for television yourself. In either case, this is the perfect reason for you to watch Jim Carrey in the finest role that should have won him an Oscar. As for those of you who've already seen it once, if not several times... then you could probably stand to refresh your memory one more time before it gets yanked.
Nick Of Time
We can almost guarantee that you haven't seen Nick Of Time. A real-time thriller that existed years before 24 popularized the genre, we get to see Johnny Depp's mild mannered accountant square off against the sinister Christopher Walken and his assassination plot. The film plays out over the course of an hour and a half in time, and it's a pretty solid reminder of how good of an actor Depp is, as well as why we're in dire need of another real-time thriller at the movies.
Insomnia
As prolific as Christopher Nolan is, Insomnia continues to be one of his constantly overlooked entries in his canon. With Al Pacino losing his mind, due to Robin Williams' taunts and the fact that he's in Alaska during the time of year where the sun doesn't go down, Nolan weaves his trademark blend of cerebral thrills and chills in his last film before Batman Begins shot him into the stratosphere. After watching Insomnia, it's no mystery why Nolan got the DC Comics gig.
Deep Impact
In case you haven't noticed, we're in an election year, with two very interesting choices. There's a lot of talk about a third party taking the race from both of the major contenders, and if it's a third party you want, then a third party you shall get! Introducing the Blender Party, with our candidate of Morgan Freeman from the 1998 film Deep Impact as our nominee. Ladies and gentlemen, he's played God, he's advised Batman, and in the case of this understated gem, he lead the nation through the crisis of near extinction. If that doesn't secure your vote, then you're asking for too much.
The Warriors
Summer's over, and the action is undoubtedly going to wind down as prestige/tentpole season starts up, one last fling is in order. So if we're going to have one last thrill before we start decorating with leaves and pumpkins, we think it's time to flip on The Warriors. Come to think of it, the '70s-flavored thrills that this legendary film has been known to dole out sound really good after recently viewing the trailer to Ben Wheatley's Free Fire. Besides, now that we've mentioned The Warriors, you know you're ready to run to your recycling bin, fetch three glass bottles and re-enact that famous scene that's running through your mind.
The Running Man
A common thread that runs through several of the films included on this list is films that were ahead of their time. The Running Man, much like The Truman Show, predicted the direction that TV would take once reality became a popular genre. Although, this action classic is much less rosy about how television has progressed, as the titular game show is a dastardly tool used to pacify the masses and punish those that find themselves unlucky enough to be selected. It's classic Arnold, and if we do say so ourselves, it's one of our top 5 films from the man's extensive resume.
Your Daily Blend of Entertainment News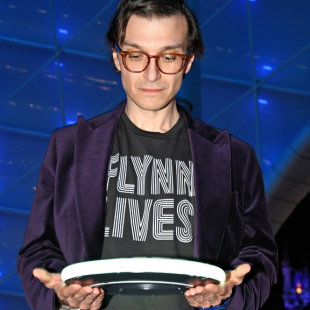 Senior Movies Contributor
CinemaBlend's James Bond (expert). Also versed in Large Scale Aggressors, time travel, and Guillermo del Toro. He fights for The User.