Weekend Box Office: Arrival Lands At Third, Doctor Strange Holds Top Spot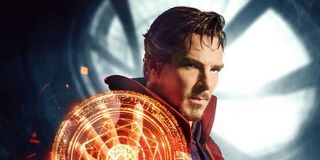 Three new arrivals hit theaters this weekend, but none were able to dislodge last week's top two earners.
Doctor Strange dropped about 50% from last weekend but still held the number one spot, adding $43 million to a $153 million domestic total. Trolls only slipped 25%, hanging on to second place with $35 million and just missing the $100 million mark domestic.
Arrival has been heavily marketed over the last month and has seen huge critical support, but it still only managed $24 million this weekend for a distant third place. Comedy Almost Christmas pulled in $15 million against a $17 million for a profitable but quiet fourth place debut.
You can find most things on the internet if you look hard enough, but you're going to be hard pressed to locate anyone saying much of anything positive about Shut In. Despite a wide opening of more than 2,000 venues, the horror flick only managed a $3 million start.
Billy Lynn's Long Halftime Walk scored huge during its very limited opening weekend. Even in very small releases most movies don't top $20,000 or $30,000 per location. Billy Lynn banked $120,000 in just two venues for a rare and impressive $60,000 per screen. That is by no means a guaranteed indicator of how well it will do when it hits wide release, but is still an impressive start.
For the full weekend top ten, check out the chart below:
Your Daily Blend of Entertainment News