January Movies That Actually Might Not Suck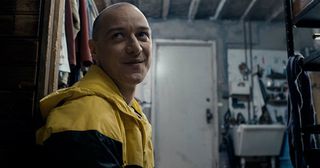 We absolutely love movies, and we're willing to be that you do, too. That's probably why you're currently on a website with the word "cinema" right in the name. Sometimes it honestly feels like we perceive the passage of time through the comings and goings of movies in theaters. That being said, it has become a generally accepted fact that January is a relatively dry period when it comes to film -- a time when many studios dump their inferior quality movies.
In the interest of making things easier for everyone, we have taken it upon ourselves to compile a list of the films hitting theaters this month that actually might not suck. With so many "filler" movies debuting over the course of the next four weeks, these are the ones that you should make sure to look out for over the course of the next 30 days. Without any further delay, let's kick this list off with a movie we know you will want to see.
A Monster Calls
Before J.A. Bayona takes you into the land of prehistoric monsters in the upcoming Jurassic World sequel, make sure to check out his phenomenal work on A Monster Calls. The film -- which centers on a young boy who summons a giant, plantlike monster while coping with his mother's terminal illness -- experienced a limited release in December and has thus far generated an insane amount of critical acclaim. CinemaBlend's own Sean O'Connell even referred to it as "the year's best movie," so it will be well worth your time to check this one out after it opens wide on January 6.
Release Date: January 6, 2017
Hidden Figures
Everyone thinks that they know the story of John Glenn's journey into outer space, but Hidden Figures endeavors to tell the story of three black women who made the first American space flight possible. The film appears to be grounded by the gravitas of some truly stellar performers -- such as Taraji P. Henson, Octavia Spencer, and Kevin Costner -- and its approach towards the importance and symbolism of black women in American history has the potential for some genuinely relevant social commentary. As far as true stories go, you likely won't want to miss Hidden Figures.
Release Date: January 6, 2017
Patriots Day
Mark Wahlberg and Peter Berg are currently on a major hot streak when it comes to films based on stories of American sacrifice and heroism. Their partnership blossomed in grand fashion with 2013's Lone Survivor, and continued last year with the adrenaline-fueled Deepwater Horizon. We had the opportunity to check out their latest collaboration prior to its wide release, and we're happy to say that Patriots Day is well worth your time. It's gripping, it's relevant, and it's absolutely perfect to get you through that January movie slump.
Release Date: January 13, 2017
Live By Night
Much like the duo of Mark Wahlberg and Peter Berg, Ben Affleck is another filmmaker who will seemingly continue his hot streak in mid-January. The former Hollywood pariah (and current excellent Batman) has proven time and time again that he has the filmmaking chops to deliver compelling drama, tense action sequences, and a gritty, noir-esque aesthetic that just cannot be matched, and all of those qualities appear to be on display in Live By Night. Mr. Affleck has come a long way since Gigli, and you can bet that we will be there to see his latest cinematic offering.
Release Date: January 13, 2017
xXx: The Return Of Xander Cage
Hear us out; we are acutely aware that xXx: The Return of Xander Cage likely won't win any Academy Awards when the 2018 ceremony rolls around, but we still think that it looks like an awesome ride. The upcoming extreme spy threequel seems to have embraced all of the delightful campiness that made the original 2002 film so fun, and absolutely nobody in the cast looks like they're playing it straight. As long as it doesn't take itself too seriously, xXx 3 could wind up becoming one of the most fun spy sequels in recent memory.
Release Date: January 20, 2017
Split
M. Night Shyamalan made a welcome return to the "Fresh" side of the Rotten Tomatoes meter with his take on the found footage genre in The Visit. However, his upcoming movie Split appears to be on another level entirely. A bizarre and dark tale about a man suffering from severe dissociative identity disorder, the film looks like a genuine return to form for the polarizing filmmaker -- as well as one of James McAvoy's best performances to date.
Release Date: January 20, 2017
The Founder
Before getting a glimpse at the first official trailer for The Founder, we genuinely never would've thought that the creation of McDonald's was a high stakes endeavor. Oh, how wrong we were to assume something like that. Michael Keaton is very clearly reaching for the stars as Ray Croc in this bizarre biopic, and as a result, The Founder looks like one of the most intriguing untold true stories in recent memory.
Release Date: January 20, 2017
Gold
We're currently living in the golden age of the McConaissance, and every step of the ride has been an absolute treat. In Gold, Matthew McConaughey appears to have once again disappeared into another extremely off-kilter role, and the film simply looks like a total blast. The film centers on the true story of a down on his luck man who finds gold in the Indonesian jungle -- as well as his struggle to hold onto it once other parties learn about the find.
Release Date: January 27, 2017
Your Daily Blend of Entertainment News
Originally from Connecticut, Conner grew up in San Diego and graduated from Chapman University in 2014. He now lives in Los Angeles working in and around the entertainment industry and can mostly be found binging horror movies and chugging coffee.
Your Daily Blend of Entertainment News
Thank you for signing up to CinemaBlend. You will receive a verification email shortly.
There was a problem. Please refresh the page and try again.