The Next X-Men Movie May Have Found Its Director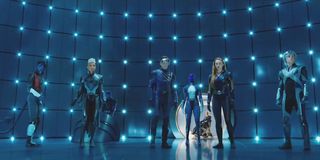 After 17 years, the X-Men movie franchise is still trudging along, with next month bringing Logan, as well as Deadpool 2 and New Mutants arriving in the near future. However, in recent weeks there's been more talk about a new entry in the main X-Men series coming soon, which is rumored to be giving another go at the Dark Phoenix storyline. With Bryan Singer busy with the Freddie Mercury biopic, Bohemian Rhapsody, someone else would obviously need to be brought aboard to direct, and today brings word that producer Simon Kinberg is being eyed as the one to take the reins.
According to Collider, Simon Kinberg is hoping to use the next X-Men movie, supposedly called X-Men: Supernova, as his directorial debut. Kinberg has been involved with the X-Men franchise since 2006, co-writing X-Men: The Last Stand, X-Men: Days of Future Past and X-Men: Apocalypse, as well as being an executive producer on numerous X-related projects on both the big and small screens. The report states that Kinberg wrote the screenplay for the next X-Men movie, and now it's up to the studio on whether that script will be used and whether he'll direct. So while the job isn't Kinberg's yet, he is being considered at the moment.
Having a person who's never directed before being tapped to helm a major blockbuster is always a questionable decision. I remember raising an eyebrow at Warner Bros and DC when they wanted Abraham Lincoln: Vampire Hunter writer Seth Grahame-Smith to direct The Flash movie. Fortunately for Simon Kinberg, he's not just random guy for the street being pulled in. The man has more than a decade of experience in the world of X-Men, and he's surely he's had opportunities to study Bryan Singer at work in the director's chair. That being said, this is still an X-Men movie, and given Kinberg's lack of experience, maybe Fox would be wiser to find someone with an established directorial career to oversee the blockbuster and provide a fresh perspective. Besides, if they are indeed going the Dark Phoenix 2.0 route, then it'll still be his script they're working with.
While X-Men: Apocalypse concluded the "First Class" trilogy that began in 2011, it also introduced the new iteration of the X-Men team, comprised of Nightcrawler, Storm, Cylcops, Jean Grey and Quicksilver. It was very much set up as a new beginning for the franchise, so even though New Mutants is introducing its own lineup of teenaged mutant superheroes, it's not surprising that Fox wants to put the main team in the spotlight now that the groundwork has been laid. X-Men: Apocalypse also showed Jean Grey unleashing the Phoenix on the eponymous antagonist, so the seeds have been planted for her to be consumed by that powerful force. Hopefully they would adapt that story better than X-Men: The Last Stand did.
What do you think about Simon Kinberg possibly directing the next X-Men movie? Should Fox pick him or be looking elsewhere? Let us know what you think in the comments below.
Your Daily Blend of Entertainment News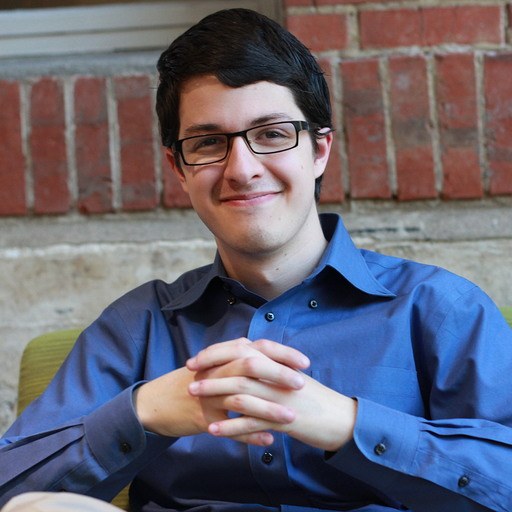 Connoisseur of Marvel, DC, Star Wars, John Wick, MonsterVerse and Doctor Who lore. He's aware he looks like Harry Potter and Clark Kent.