What Steppenwolf Will Be Like In Justice League, According To The Actor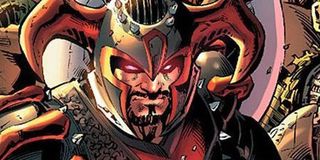 The DC Extended Universe has dealt with alien attacks before, but it will take more than one hero to fend off the latest invasion coming in Justice League. After cameoing in a Batman v Superman: Dawn of Justice deleted scene (which was added back in for the Ultimate Edition), Steppenwolf will make his full debut later this year as he leads a Parademon army to our world in search of the three Mother Boxes. Game of Thrones' Ciaran Hinds is playing Darkseid's minion, but according to the actor, the alien general will take steps towards trying to secure his freedom. Hinds explained:
While discussing his new movie Bleed For This with Independent, the interview detoured into Justice League territory, and while Hinds couldn't say much about the anticipated DC Comics movie, he did let slip that when moviegoers meet Steppenwolf, he'll still be trying to free himself from Darkseid's hold, though we have seven months to go until we learn whether or not he'll be successful. Hinds also reaffirmed that he played the character via motion capture, resulting in him having to wear a "very tight and embarrassing suit" covered with sensors and having cameras attached around him.
Debuting in 1972's New Gods #7, Steppenwolf is a member of Darkseid's Elite, the group of his most skilled and loyal underlings. Steppenwolf's duty is leading Apokolips' military, and when he rides into battle, he's usually armed with his electro-axe and has a unit of warriors riding gigantic, raging hounds following behind him. Like very other important denizen of Apokolips or New Genesis (home of the New Gods), Steppenwolf is immortal, so one can't fault him for wanting to strike out on his own after spending thousands of years, if not millions, carrying out Darkseid's commands. That said, even though Steppenwolf is quite powerful, his nephew is one of the mightiest beings in the universe, so he has to be smart about escaping his nephew's grasp, or else he risks being incinerated by the Omega Beams.
In his deleted Batman v Superman: Dawn of Justice scene, Steppenwolf communicated with Lex Luthor as a 3D hologram while the unhinged billionaire industrialist was in the Kryptonian scout ship. It's unclear how long they were in contact with one another, but when a SWAT team barged in to arrest Luthor, Steppenwolf had been explaining how he was seeking the three Mother Boxes hidden on Earth. Justice League will see Steppenwolf and his forces finally arriving to our world to fulfill Darkseid's wishes and find these powerful supercomputers, and it will take Batman, Wonder Woman, Aquaman, Flash, Cyborg and maybe even Superman to defeat him.
You can see Steppenwolf in action when Justice League hits theaters on November 17. Don't forget to check out our 2017 movie guide to find out when the year's other notable blockbusters are being released.
Your Daily Blend of Entertainment News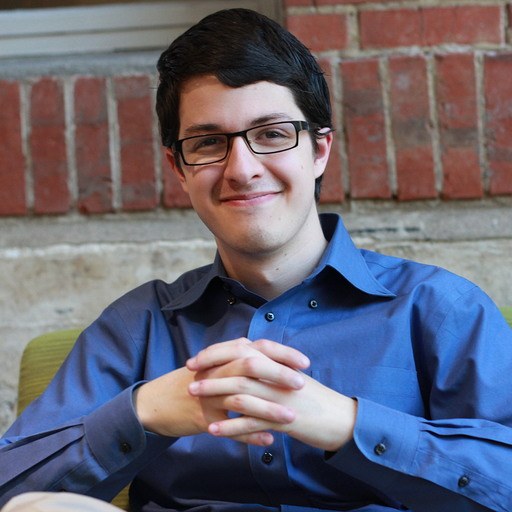 Connoisseur of Marvel, DC, Star Wars, John Wick, MonsterVerse and Doctor Who lore. He's aware he looks like Harry Potter and Clark Kent.